STRENGTH IN NUMBERS: ALLIANCE PARTNERS THROUGHOUT THE STATE OF NEW YORK
The Manufacturers Alliance of New York State, Inc. (The Alliance) is a statewide organization of manufacturing associations working together on behalf of manufacturing success in New York State. Our combined efforts allow us to create a strong voice for the statewide manufacturing community and advocate for better business policies in both Washington and  Albany that will enable our critical sector to thrive and grow.
The Alliance has also partnered with the State University of New York (SUNY) to meet the workforce needs of manufacturers in New York. Through a variety of grants and special programs the Alliance partners are helping SUNY address critical educational pipeline issues and advance the National Association of Manufacturers (NAM) Skills Certification System.
The Alliance has representatives statewide and continues to grow annually. Collectively we represent over 5,400 manufacturers and businesses and over 181,300 manufacturing jobs.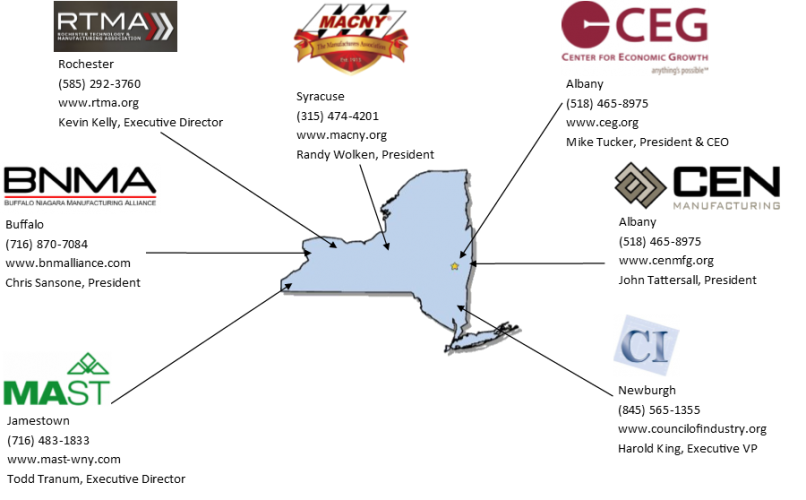 To learn more or to get involved, contact Tiffany at [email protected]