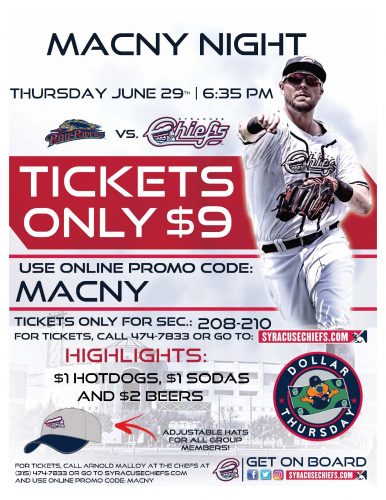 Join us on June 29th for MACNY NIGHT at the Syracuse Chiefs game!
MACNY members will receive a discount on tickets in sections 208 & 210 using promo code: MACNY. Plus–Thursday nights are $1 hotdogs, $1 sodas, and $2 beers!
Come enjoy a night with your friends, family, and colleagues!
Click here to register online using promo code MACNY or call Arnold Malloy at the Chiefs at 315-474-7833 and mention MACNY night.
Questions? Contact Cindy Nave at [email protected] or 315-474-4201 ext. 11.