We are so excited to announce MACNY's 4th Transformational Leadership Award recipient.
John Maxwell often says, "Everything rises and falls on leadership." Leadership is the catalyst that takes average organizations and makes them great. Leaders add value to their team, their organizations, and their communities. Transformational Leaders truly Live to Lead. They exemplify character, commitment, courage, competence, initiative, passion, servanthood, and generosity.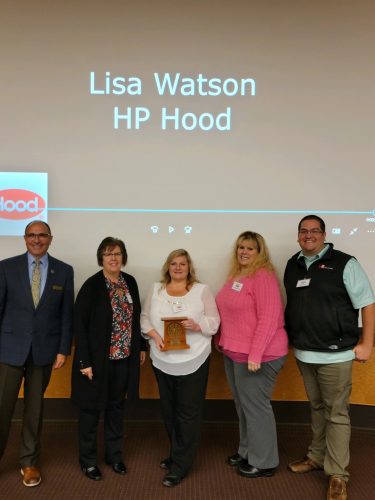 This year's Transformational Leadership Award recipient has risen to the role of Plant Manager after 25+ years in the dairy business that has traditionally had very few female leaders. She has grown tremendously in her career and abilities to lead the organization's manufacturing facility in Vernon, NY, and is responsible for well over 100 employees. Her nominator proudly shared that she has shown compassion, strength, and care for employee safety, engagement, and well-being in a very meaningful way.
The last 18+ months have been some of the most difficult for all leaders due to the pandemic, but the Transformational Leader that we are recognizing this year has been able to rally her team, collaborate with internal and external business partners, and inspire others within the organization to do the same. She is currently involved in her organization's Women in Leadership program to enable others to grow and obtain higher levels of achievement as she has.
With that, we are honored to announce Lisa Watson from HP Hood as this year's Transformational Leadership Award recipient.
Lisa was honored last Friday at Live2Lead in Skaneateles with over 60 MACNY members and a few of her teammates. We hope you will join us in congratulating Lisa.