What is 21st Century Leadership?
By: Randy Wolken, President & CEO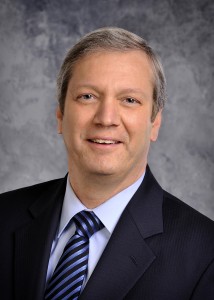 Has leadership changed in this century?  Do we need to lead differently than before?  These are constant questions I now have.  And – from my point of view – yes, successful leadership has changed.
I began my formal leadership training at the United States Military Academy in the summer of 1982.  At West Point, they had a defined approach to prepare Army leaders.  It involved "breaking you down" to "rebuild" you into a leader that was disciplined, tough, principled, loyal and committed to accomplishing the mission.  To say the least, it was challenging.  I literally got the "education of a lifetime."  However, if I were to attend today's West Point and enter in the summer of 2018 – it would be significantly different.  Why?  Times have dramatically changed – even for an institution with over 215 years of success!
Much of what I learned at West Point and in my early career still applies;  integrity, honor, commitment to mission and your teammates, excellence, hard work, and being a professional are all a part of the 21st Century Leader.  The standards for success are as high as ever – but how we learn and lead has changed.  Likewise, the modern Army is different – and better – than ever before.  It demands a talented, more skilled and modern leader.  The same can be said of our modern businesses and organizations.  Our leadership challenge is bigger, harder, and, in many ways, more complex.  This requires new skill-sets and focus.
What are some of the skillsets now needed?  Great leaders now need conflict resolution, emotional intelligence, technology and digital proficiency, generational competency, influence vs. power, tolerance, focus on diversity, accountability, focus, and transparency to name a few.  They are skillsets I have needed to acquire – and continue to work on – when I left the Academy.  These skillsets are now vital – for success – and not just nice to have.
Leaders today must commit to developing a truly unique set of 21st Century skills and perform them with excellence if they are to thrive.  And, where does it start?  It starts with acknowledging that the 21st Century is a time like no other – and requires advanced leadership skills that will be necessary to be successful.  In these fast-changing times, do you acknowledge the challenge?  Have you identified the new skills you need?  Are you working with others to acquire these new skills and helping your team and colleagues get them?  If not, you may be falling behind.  And in today's world, that can be disastrous.