By Laura Thorne, MACNY Consulting Partner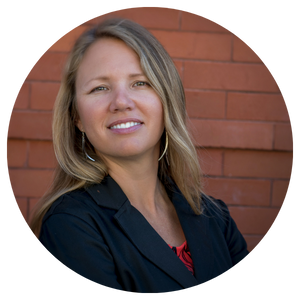 Oftentimes, we make decisions hastily out of need for survival, the need to address daily crises, or sheer lack of know-how. At some point, there comes a pivotal moment when you realize that if you want to grow, you need to stop being reactionary and start making proactive decisions. When you reach that point, it's time to build your strategy skills.
I've been playing a game on my phone recently to take small breaks between focused work. This game, like hundreds of other games, requires making strategic decisions to level up and ultimately win the game. Once I started seeing the parallels to succeeding in business strategy, I could not unsee them and thus, I am sharing them with you. 
One: 
You need strategy to reach your goals. Blindly pushing buttons, or trying randomly chosen tools, doesn't cut it. Because the game gets harder as you go on, lack of planning becomes more evident over time. So much so that you might have to start replaying levels and expending all the extra lives and moves you've saved to stay in the game. 
In regard to business, the stakes are much higher — if you don't have a strategy and end up dropping the ball, you don't get to retry the level. You could end up losing business or missing out on a great opportunity. 
Plus, as you scale your business, the stakes get higher and everything gets more complicated. Once you feel like you've figured something out, ten other problems will arise. As they say, "new level, new devil." 
So, how do you build your game plan? The first thing to note is that a business strategy is different from a tactic. A tactic helps you win the level, a strategy helps you win the game. A strategy should be built with the long-term goals of the organization in mind, so think about where you want your business to be five or ten years from now. When you shape your strategy with the future in mind, it means that as your business grows, your strategy can stay relatively the same, but the processes will be happening on a larger scale.
Two:
Your biggest move is not always your best move. Balancing is a skill and an artform that is underappreciated in business. In video games, you build a stockpile of resources that will help you beat the harder levels. However if you use them too often, you'll run out before you reach more challenging levels. 
When a business is starting out, it may struggle to grow because it is always cashflow-poor. Or worse, it gets hit with an unexpected cost like a rent increase or supply chain issues. You can avoid this by being strategic about saving and spending. Although many businesses feel inclined to funnel all of their earnings back into the business to promote growth, this might not always be the right move. 
Three: 
Knowing exactly where you stand in relation to your goals (in this case, beating a level and winning the overall game) is imperative to staying in the game long-term. In video games, a dashboard tracks how many gems, lives, tools, or coins you have. Likewise, in business you need to know what resources and cash flow you have in relation to your goals. 
A dashboard can not only help track your progress toward long-term goals, but also the day-to-day operations of your business. In fact, it can be helpful to have several dashboards to track different things. 
For instance, a manufacturing company may have three dashboards. The first could be used to track inventory. This is helpful in determining how many products are moving in and out of your warehouse, which products are performing best, etc. The second could be used to track Key Performance Indicators (KPIs): your gross revenue, sales, or website traffic, for example. The third could be a project management tool your employees use to track their daily or weekly tasks. Tools like Asana or Trello can help your employees keep track of their standard or ad hoc tasks, and allow everyone on the team to be in the loop on the status of certain projects. 
Once again, this all comes back to strategy. You need to be able to check in on your progress to make strategic business decisions, and that can't happen without a dashboard. 
Overall, if making strategic moves is clearly so important in gaming, isn't it about time to brush up on those skills in business? With these three parallels in mind, it's time to start developing a strategy that is aligned with your goals, balances saving and spending, and that allows you to continuously assess your progress. 
If you think you or your business could benefit from learning more about strategy, consider registering for one of my upcoming classes: 
Personal Development Series: Planner & Productivity starting on October 5th from 12 – 1 PM.
Setting Up for Success in 2023 on November 10th from 3 – 5:30 PM
Learn more about Laura's consulting partnership with MACNY at www.laurathorneconsulting.com/MACNY and if you would like to suggest an article topic or make a comment, contact me at [email protected].