Are Robots Destined to Take Our Jobs?
By: Randy Wolken, President & CEO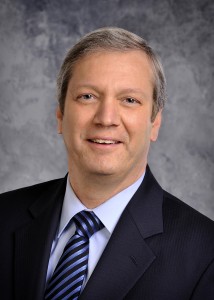 Are robots destined to take our jobs?  The answer is both yes and no.  Not surprisingly, this is a question that people are asking a lot these days.  Manufacturing, and all jobs, are becoming more automated and technical.  So yes, our current jobs will be transformed by the use of technology.  However, no – the jobs of the future will still need us to guide and optimize the best technology we have.  In fact, we all will have to learn to be continuous rookies and relearn jobs that will need us to use the latest in technology.  The good news, it does not mean that we are going to get replaced by robots.
From what I am seeing, it does mean we will need to learn to use the newest technologies and upgrade our skills constantly.  It does mean we must become proactive in changing how we do our current job more efficiently with new technology.  And, as we all know, this is not easy to do.
As a leader, we will need to help our teams see the value of the newest technology advances and to guide them to using it.  This will require substantial behavior changes over a sustained period of time.  For many, this will be a culture shock from what they expected when they entered the workforce.  The entire pattern of learning has shifted.  When I was entering the workforce, I was taught that we would receive our education and then our training and we were then expected to use it to be successful.  Learning and education upfront was emphasized.  In the last two decades, due to the speed of change, the winning formula has shifted.  Continuous learning and upskilling has become the necessary rhythm of every job.  Along with skillset upgrades has come the necessary requirement to use new processes and technology—and adapting as technology continues to change at an ever-increasing pace.    As Will Rodgers said, "Even if you are on the right track, if you stand still you will get run over!"
As leaders, we must model the need for continuous behavior change and the use of new technologies.  This is where our use of the millennials' understanding of new technologies, especially software solutions, can help.  It can also bind us to the fast growing part of our work teams – the millennial generation.  It will take humility to admit we don't know the answer and need to learn the technology.  However, this is exactly what all others in our organizations will need to do.  If we go first, they are much more likely to follow.  Future leaders of excellence will ask more questions, take more risks, and be more humble.   The sooner we learn and demonstrate this with excellence the sooner our teams will follow and grow on their own path to success.
No, a robot will not replace you, but new technology will certainly change everything you know about your current work and your current business.  What are you doing to get ready for it?  What is your team doing?