Are You Celebrating Success?
Randy Wolken, President & CEO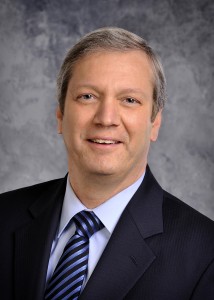 Our lives can become grinding. Day after day of hard work and effort can take its toll. One antidote to fatigue and decreased motivation is celebrating success. When we reach meaningful achievements and milestones, stopping to genuinely celebrate is crucial. Doing so can rejuvenate you and your teams.
Why is celebrating so vital to long-term and sustainable success? As humans, we crave appreciation. Celebrating successes nourishes our bodies and our souls. It is as important as sleep and rest are to our health and vitality. When we celebrate, especially with others, we recognize how wonderful we and others are at achieving complex and critical goals. It lifts our spirits and prepares us for what is ahead.
Let me give you some examples. Recently, the MACNY team finished another successful year despite the pandemic and its economic downturn. Thriving during a pandemic is undoubtedly worth celebrating. We did something simple but meaningful. We had lunch together, talked about our success over the last year, and enjoyed time together. This was followed the next week by awarding well-deserved bonuses to each of the team members. What mattered so much to all of us was not a few extra dollars in our checking accounts. No. Instead, it was the gratitude shown to us for our efforts by our board and its members. Something as simple as these few actions send messages of gratitude and appreciation for work well done. The reaction by the team was moving–and priceless. As a leader, it was so gratifying to be with such a remarkable group of people who would respond so graciously to a crisis like the one we just experienced.
Another example was a recent 60th birthday party I attended. I traveled to California to be with my sister-in-law and her family. Over 100 people came together to express their love and wishes for Linda. It was moving, fun, and memorable. The words of praise for Linda raised all of our spirits after a tough year. We danced to 80s music for most of the night. Even if we felt like we were 80 the next day, it was well worth it. Life, family, and friends are worth celebrating. What a gift it was to be a part of this outpouring of love and gratitude. Again, what was it worth? It was priceless.
Take the time to celebrate in small and large ways. It can be a card, a gift, a dinner out, or a long, overdue thank you. No amount of gratitude is too small. Or go big and throw a party! You and others may need it now more than ever. It will rejuvenate the body, mind, and soul—and it is necessary for the long and challenging road ahead. Be sure to enjoy this one life that you've been given!