Bipartisan Infrastructure Investment And Apprenticeships Set To Make Us More Competitive
Randy Wolken, President & CEO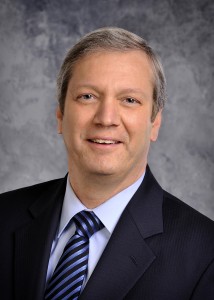 President Biden signed into law a bipartisan and comprehensive $1 trillion infrastructure package with over $550 billion allocated to roads, bridges, and expanded broadband access. In addition, over $39 billion was allocated to modernize public transit and $66 billion for rail modernization. Billions were also allocated for much-needed investments in our ports. This package will only make our nation more competitive as a global manufacturing and technology leader.
MACNY had joined other manufacturing and business groups in advocating for the passage of this much-needed investment. Now we can begin the work of strengthening our economic growth and expansion as we emerge from the pandemic. Although much work needs to be done, this is the kind of national investment that was so sorely needed. This pandemic has taught us that we need to grow our technology and manufacturing capacity as a nation. We need to do so for our national and our economic security. We continue to advocate for additional investments in our economic competitiveness in industries critical to our national security. Congress should now take these investments up in the coming months.
The signs point to a full economic recovery if we make critical economic investments, focus on fair trade with countries such as China, and create opportunities for Americans to work in these high-tech industries. It will not be easy, and we cannot remove our focus on our recovery and growth. MACNY will continue to advocate for these priorities, emphasizing job preparation for high-tech careers in manufacturing.
This week was also National Apprenticeship Week. Throughout New York State, MACNY and the Manufacturers Alliance of New York hosted events to highlight new and growing apprenticeship programs throughout manufacturers. Each of them stressed what was needed to gain the skills to be successful in modern manufacturing. The manufacturers' skills gap is real and will only be solved with up-skilling and recruiting other talent from throughout our communities. You can learn more about up-skilling and apprenticeships from our team at MACNY. Please join dozens of companies locally that have developed strategies to overcome the talent shortage.
Our country is turning the corner and recovering from the pandemic. Although much work does need to be done, we can see a path forward. Together, we can be more successful than we would be alone. This has been the guiding principle of MACNY throughout its 108-year history. We are growing and looking forward to bright days ahead. This has only been possible with the support and goodwill of our members through 26 counties in Upstate New York.
We are approaching Thanksgiving. It is always a good practice to count our blessings and say thanks. It is essential to do so this coming week. Please know just how grateful I am for you and your organizations. I really can't imagine what my career would have been like without the friends and colleagues I have gained over the last 20 years as President & CEO of MACNY. The challenges have been constant, but my companions on the journey have left me in awe. Thank you on behalf of the Board of Directors, MACNY Staff, and my family. It has been the gift of a lifetime.