We are pleased to welcome Carrie Arens to the team as the Senior Accountant. In this role, Carrie will ensure fiscal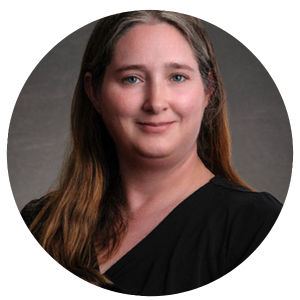 compliance with regulations of State and Federal funding sources, assist in managing State and Federal funding sources, and coordinate with the preparation and analysis of accounting records.
Previously, Carrie served as the Controller for St. Luke's Health Services in Oswego. Prior to that, Carrie gained extensive experience in the field of finance in her seven years at Oswego County Opportunities. Her background in Grant Financial Management will be an essential asset to her role and responsibilities supporting the MACNY team. Carrie is a graduate of St. John Fisher College, with a BS in Accounting.
MACNY's President and CEO, Randy Wolken, states, "We are so excited to welcome Carrie to MACNY. Carrie's solid knowledge in grant financial matters and strong professional experience makes her an invaluable addition to MACNY's growing team. Carrie is incredibly talented, and her role will be critical in the continued success and growth of MACNY's initiatives."
Carrie is excited to get to know MACNY's member companies. If you would like to connect with her, please email her directly at [email protected].