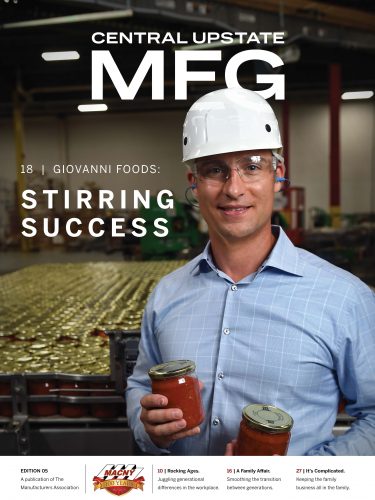 MACNY is pleased to bring you the fifth edition of Central Upstate Mfg. magazine. In this issue we explore the interesting and inspiring topic of legacies. Legacies are what have sustained the manufacturing and technology companies of our Central and Upstate New York Region. Some of the greatest products and their companies have been handed on to the future generation–multiple times. Although it is not easy to sustain a successful organization over decades, it is essential for our well-being as a community.
So, how does it happen–really? What does one generation need to do for a smooth transition to occur–while ensuring that the business thrives? What is critical? We hear these questions from leaders throughout the community and from our membership. In this issue of our magazine, you will get some of the answers.
Click here to view the digital edition.
To request a physical copy, email Marisa at [email protected].