China Is Not Complying With Its Trade Commitments
Randy Wolken, President & CEO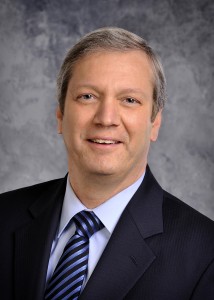 This week, U.S. Trade Representative Katherine Tai indicated that the United States would reopen talks with China. She said that China has failed to comply with the trade deal signed during the Trump administration in 2020. She also indicated that the Administration would restart a process for U.S. companies to win exemptions from tariffs on Chinese products. In a speech on Monday, U.S. Trade Representative Tai laid out the Biden administration's trade approach to the world's second-largest economy.
President Biden's top trade negotiator said China was failing to meet its commitments under an agreement signed last year and was ignoring U.S. objections to its use of state power to dominate global markets at the expense of American workers. "For too long, China's lack of adherence to global trading norms has undercut the prosperity of Americans and others around the world. In recent years, Beijing has doubled down on its state-centered economic system," Tai said. "It is increasingly clear that China's plans do not include meaningful reforms to address the concerns that the U.S. and many other countries have shared."
Appearing at the Center for Strategic and International Studies, Tai said China's growth was coming "at the expense of workers and economic opportunity here in the U.S. and other market-based, democratic economies." She outlined a pattern of market-distorting behavior, beginning with China's 2001 entry into the World Trade Organization (WTO). Its behaviors have enabled it to gain dominance in multiple global markets, including steel and solar panels, and threatens to do the same in advanced technology industries such as semiconductors.
China continues its abusive behaviors—from intellectual property theft to market-distorting industrial subsidies—that harm manufacturers and their employees in the United States and worldwide. MACNY agrees with Ambassador Tai that we need a pragmatic approach to our relationship with China that works for our manufacturers. We are pleased that the Biden administration emphasized holding China accountable on the 'Phase One' deal, stepping up direct U.S. engagement with Chinese officials, and working to ensure that the U.S.and its Allies shape the global rules for trade. We encourage robust measures to ensure quick action to hold China accountable.
As a nation, we also need to invest in making ourselves more competitive. We need to implement a robust infrastructure investment. MACNY calls upon Congress to pass the over $1 trillion bill that now remains ready to be passed into law. In a global market, we need vital investments to strengthen our ability to compete. On top of the infrastructure bill, we will need investments in critical technologies such as semiconductors so we can remain at the forefront of the next generation of manufacturing opportunities. Along with an increased emphasis on securing the talent for our industries, we can and will be successful.
I remain convinced that New York and U.S. manufacturers can grow and produce the world-class products needed here and abroad. Please join us in advocating for these timely actions by our elected officials at every level of government.