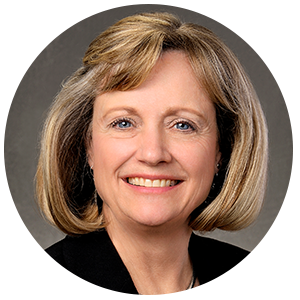 MACNY is pleased to announce that Cindy Oehmigen has joined the MACNY staff as Director of Energy and Corporate Services. She will be a tremendous asset to both the team and members. Cindy brings a wealth of developmental and community collaboration to the team.
David Freund, MACNY's Chief Leadership Officer adds "I am so excited to have someone of Cindy's caliber and experience become a part of our training team. Her expertise in the areas of Lean Manufacturing, Kaizen and Quality Systems, and Quality Tools coupled with her great teaching ability will bring great value to our members."
Bio: Cindy Oehmigen is a leader recognized for guiding organizations through change, creating team environments, reducing costs, and developing staff potential. With over 30 years of diversified manufacturing and engineering experience in union and non-union settings, she has experience in lean plant layout, methods design and improvements, new product development and introduction, warehouse system design, and capital project management.
In 2005, Cindy joined TDO as a Senior Project Manager. Throughout her experience there, she has consulted with over 100 companies on lean manufacturing, tech transfer, problem solving, organizational development, project management, business start-up, marketing, environmental, ISO, FDA regulations and provided connections for clients with Clarkson, Cornell, Syracuse University, RPI, LeMoyne, Oswego State, and Onondaga Community College.
Most recently Cindy was the President and Center Director for Central New York Technology Development Organization, the NIST designated Manufacturing Extension Partnership for the region.
Cindy is a certified trainer and facilitator in team building, problem solving tools, process improvement, lean manufacturing, Kaizen events, and project management.  She has delivered programs to hundreds of employees.
Cindy is a graduate of United Technologies Lean Manufacturing University and is certified in APICS, ASQC and in several quality control and management planning tools. She has a Bachelor of Science in Industrial & Management Engineering from the University of Iowa and a Master's in Business Administration from Syracuse University.
Cindy can be reached at [email protected].