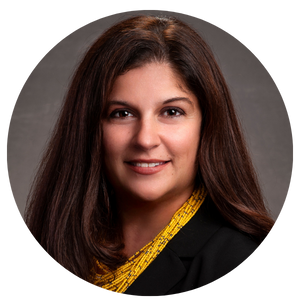 The Manufacturers Association of Central New York (MACNY) today announced that it has hired Dr. Tanya M. Eastman as the Director of Partners for Education & Business, Inc., an affiliate of MACNY. Tanya started in this new role on September 12, 2022.
Dr. Eastman comes to MACNY with extensive experience in the non-profit and for-profit sectors in New York State. Most recently, Dr. Eastman served as the Director of Education and Training at United Way of Northern New York. She continues to serve as the Foundation Administrator for the Syracuse City School District Educational Foundation and as an adjunct instructor in the St. John Fisher University Ed.D. Program in Executive Leadership. Prior to 2021, she was the Director of Operations at On Point for College. Dr. Eastman started her career at Merrill Lynch & Co., Manhattan, NY as a Vice President in the Investor Client Coverage Group.
MACNY President & CEO Randy Wolken said, "Tanya joins our team with so much experience and knowledge. We are so excited to have Tanya here to add incredible value to our team, our members, our partners, and our community. She will oversee and support the expansion of Partners for Education & Business Inc.'s initiatives, while also contributing to MACNY's overall workforce development goals."
Dr. Eastman received her Bachelor of Science degree in Finance and Computer Information Systems from Manhattan College, her Master of Business Administration degree in Strategy and Management from Columbia University Graduate School of Business, and her doctorate in the Ed.D. Program in Executive Leadership at St. John Fisher University.
She has been very involved in the community as a member of several professional and civic organizations including North Country Human Resource Association (NCHRA), Society of Human Resource Management (SHRM), CNY Association for Talent Development (CNY ATD), and Hiscock Legal Aid Society.