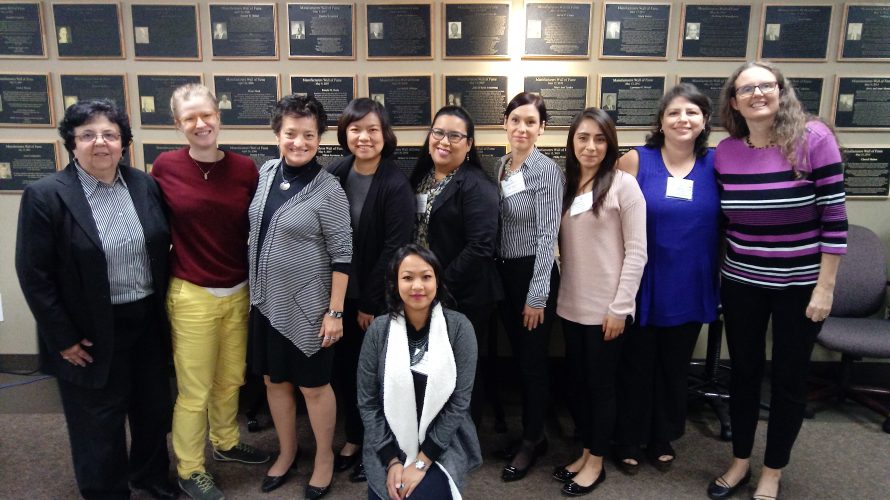 A group of professional women in STEM fields visited PEB at MACNY recently to discuss women in STEM.
Coordinated by the International Center of Syracuse and sponsored by the U.S. Department of State, the group was touring the country under the banner:  #HiddenNoMore: Empowering Women Leaders in STEM.
The group had a particular interest in the AT&T CNY STEM Summer Camp for Young Women.  The delegation met with Dr. Donna DeSiato, Chair of the CNY STEM Hub,  Superintendent of ESM Schools and PEB Board Member and Meriel Stokoe, Director of the STEM Camp.
Other cities that the group was visiting were Washington DC, Chicago and Los Angeles.