Mastering Emotional Intelligence – Level 1
Program Overview:
Whether you are aware of them or not, emotions are intertwined in everything you think, do, and say each day on the job and throughout your life. Emotional Intelligence (EQ) is how you handle yourself and others.
People who develop their EQ communicate effectively, handles stress well, make good decisions, handle conflict productively, are better team players, respond flexibly to change, influence others more, and provide top-notch performance.
Topics Covered:
Discover what EQ is and why it matters at work.
Broaden your awareness of the role of your emotions in your job, your profession, and at work.
Explore the four EQ skills in action: Self-Awareness, Self-Management, Social Awareness, and Relationship Management.
Discuss real-world examples and experiences, what works, what doesn't, and what to do next time.
From the Emotional Intelligence Appraisal assessment results, understand your current level of emotional intelligence (strengths and weaknesses) and where to focus your development.
Complete your own EQ Development Plan to include one EQ goal and specific EQ practice strategies that will help you achieve this goal.
When:
June 25, 2019
8:30 am – 4:30 pm
Facilitator:
David Freund, Chief Leadership Officer, MACNY
Where:
MACNY
5788 Widewaters Parkway
Syracuse, NY 13215
Cost:
MACNY Member – $495
Individual Member – $445.50
Non-MACNY Member – $695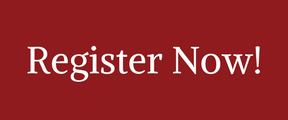 Questions? Call (315) 474-4201.