Getting out my Crayolas
Cindy Oehmigen, Director of Energy and Corporate Services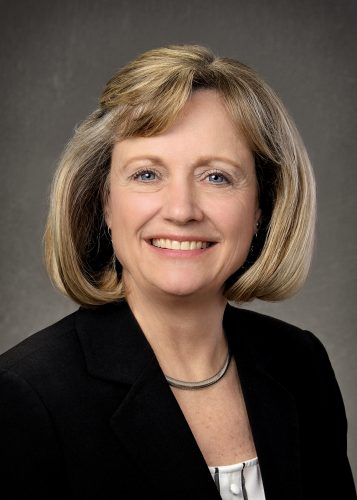 I have never been very good at coloring inside the lines. It limits my creativity and causes me frustration. That doesn't mean I don't understand and adhere to "rules and regulations," it just means when serving the better good for our manufacturers and members, I subscribe to "if it is worth doing, there has to be a way!" Recently I was given the opportunity to step out of my Energy and Technology realm and demonstrate my commitment to that ideology.
We have a magazine coming out shortly that focuses on how MACNY gets much more done than our internal capacity could by working with and through a multitude of partner organizations. Recently I have been spending a good amount of time with a team spreading the impact and ultimately growing the community of Central New York International Business Alliance participants. The team is made up of Board Members, employees of Board Member organizations, and other interested parties. The organization has been around for many years delivering assistance to exporters. Seven years ago the decision was made to bring on an Executive Director. This gave the organization a much-needed boost by adding focused, knowledgeable resources. More recently we have recognized the need to encompass importing as well. We were challenged to take a new approach and have come up with several ideas that we are confident will help us fulfill this goal of spreading the word. One of the ideas that I am particularly excited about was starting a new Export/Import Council for MACNY Members. It is designed to work very similarly to the other seven MACNY Councils.
As a MACNY Individual Member, attendance at these council events will not cost extra (except for dinners). As a non-Export/Import council member, the cost is $40 (plus dinner costs), like any other council. HOWEVER, because we are starting halfway through the Council year, that cost will get you into all five of the programs scheduled for this year. Our experience with Councils has taught us that participants like tours. These tours have been planned specifically to feature companies with stories to tell around topics that are relevant to Exporting and Importing: Best practices, regulations to be aware of, guest speakers to inform you on resources, grant funding, tariffs, and lessons learned.
We encourage you to join us starting February 27 when we will tour Air Innovations and learn about certifications needed for exporting. I would love to have you help us launch this Council. You will find the topics relevant and timely. Watch for email announcements or visit our online events calendar at macny.org/events.