Gov't Rel Speaker Series: May at Morse
GOVERNMENT RELATIONS SPEAKER SERIES
Senator Rachel May at Morse!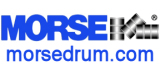 Join us at Morse Manufacturing for MACNY's Government Relations Speaker Series with State Senator Rachel May.
Senator May represents the 53rd Senate District and Chairs the Committee on Aging and the Legislative Commission on Rural Resources. She is a member of several other committees including Higher Education.
The event will begin at 2:00 pm and include a roundtable discussion on key state issues followed by an approximately 30-minute tour of the facility.
Morse Manufacturing, which produces drum handling equipment, recently opened its newly renovated 120,000-square-foot facility on Kuhn Road in the town of Salina.
Space is limited! Registration required.
When:
Wednesday, December 18
2 – 3:30 PM
Where:
Morse Manufacturing
103 Kuhn Road
Syracuse, NY 13208
Cost:
There is no cost for this event.