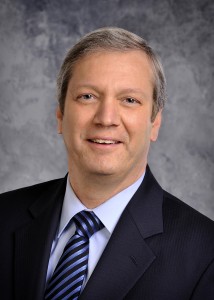 Great Leader Behavior Matters – Just Ask Google
By: Randy Wolken, President & CEO
Companies are constantly challenged to perform at their highest level.  In today's fast paced world, we must have leaders who excel to be successful.  All the evidence suggests that they are vital.  Consider what Google determined when it did a detailed analysis of the critical behaviors of its best leaders.  I find the results compelling.
In 2008, an internal team of researchers at Google launched Project Oxygen to determine what makes a leader great at Google. From the research, they identified eight behaviors that are common among their highest performing leaders so that they could incorporate them into their leadership development programs. When they publicized and trained leaders on these eight behaviors, they saw an improvement in leadership at Google and other team outcomes like reduced turnover, increased satisfaction, and better performance over time.  Since 2008, they added two more and slightly modified two of the original behaviors.  Take a look at the ten behaviors they now believe truly matter to their success.
A great leader:
Is a good coach.
Empowers teams and does not micromanage.
Creates an inclusive team environment, showing concern for success and well-being.
Is productive and results-oriented.
Is a good communicator; listens and shares information.
Supports career development and discusses performance.
Has a clear vision/strategy for the team.
Has key technical skills to help advise the team.
Collaborates across Google.
Is a strong decision-maker.
Great leadership is best defined as behaviors that we, and others do to help our organizations thrive.  Google is often cited as one of the best companies to work for in the world.  They are also one of the fast-growing companies.  We can learn a lot by studying them. Project Oxygen and their on-going commitment to leadership excellence is why I believe they will continue to thrive.  As for me, I will be using this list of ten key behaviors to get better as a leader and to help others do the same.   I am asking these three questions.   How I am doing in these ten behaviors?  How are my direct reports doing?  How could I coach them in improving in these areas?
In my lifelong learning and study of leadership, I find these behaviors spot-on for great leaders.  This list of ten behaviors makes a wonderful list to evaluate my own behavior and the behavior of other leaders at MACNY.  As leaders, we need to ask ourselves how we are preforming in these ten critical areas so we can provide the best leadership we can to help our teams and companies grow and prosper.
Looking for more? Download my Amazon Bestseller, Present-Future Leader:  How to Thrive in Today's Economy.