How Do Leaders Best Prepare for the Fourth Industrial Revolution?
By: Randy Wolken, President & CEO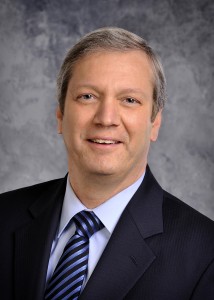 How do leaders best prepare for the Fourth Industrial Revolution?  This is an important question for each and every one of us.  The speed and breadth of the latest revolution will require us to develop skills and capabilities that we have never or rarely used before.  We will need to be better – and different – leaders to succeed in the Fourth Industrial Revolution.
Unlike previous periods of change in the industrial landscape, this revolution will involve the rapid fusion of technologies that merge the physical, digital, and biological spheres.  Usually, the period involved more predictable change over a longer period of time.  There was time to adjust and learn each new phase of the revolution.  This time it could literally happen overnight.  This summer in Upstate New York the taxi industry will feel the presence of ride sharing platforms like Uber and Lyft.  Overnight, a nimble, cost effective solution will rival what the taxi industry has built over decades.  For other industries and products, the change could very well be just as rapid – and as challenging to their profitability.
Leaders will need to be able to routinely assess their organization's preparedness for the Fourth Industrial Revolution based on at least six capabilities.  They include: strategy and organization, Smart Factory implementation, Smart Operations, Smart Products, business models, and workforce expertise.  Starting today is critical so our organizations don't get surprised by new and current competitors who have mastered these key capabilities with the ability to capture significant market share and growth.
Also, as a leader, it will be vitally important to ensure your organization has the employee skillsets necessary to thrive in the rapidly evolving environment. According to the World Economic Forum's Future of Jobs Report, there are at least 10 skills needed by our teams.  They include: cognitive flexibility, negotiation, service orientation, judgement and decision making, emotional intelligence, coordinating with others, people management, creativity, critical thinking, and complex problem solving.
Along with the organizational assessment, preparedness, and critical employee skill development, each leader will need to grow in their capacity to lead rapid and unending change.  The sheer changes in direction and velocity of the transformation will challenge all leaders.  I equate it to continuous acceleration.  Most of us are comfortable with increasing the speed of change momentarily and then settling into a steady state for a period of time.  In this newest revolution, we will be accelerating change continuously and assessing the next level of change as we undergo the current change.  Each leader – and team member – will need to develop a level of resiliency that allows them to sustain this level of performance.  This will require the mastery of new skills and new behaviors.
The Fourth Industrial Revolution will offer remarkable opportunities – and challenges.  It's time to get ready for them so we can thrive as an individual and within successful organizations.  Are you ready?