It's Time To Get Involved!
Randy Wolken, President & CEO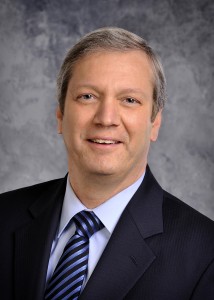 So much has changed in our state and nation. This last year, manufacturers and businesses have been severely challenged with COVID-19 and its impacts. Supply chains have been turned upside down, available skilled workers have decreased as the need has grown, our political dialogue has become confrontational, and rapid inflation has severely challenged manufacturers. We need innovative policies and investments in growing manufacturers.
In the past, too many manufacturing and business leaders have sat on the sidelines and let organizations like ours do the heavy lifting. We will continue to work hard to advocate for you. However, we need you to help us and lend your voice to our efforts. Our elected and appointed government officials want to hear directly from you. You need to tell them how their policies, laws, and administrative actions affect your business, its profitability, and your ability to hire and retain workers. We can facilitate this through digital tools like i360, which allows you to send letters directly to elected officials. It can also help you make phone calls to the very same people. It is a powerful tool – but only if you use it.
We need you to come to our virtual meetings with legislators and advocate for what you need from them. We have virtual events like this each month which provides a convenient way to participate from your desk and return to work when you are done. Also, we will offer a chance to come with us to in-person meetings here in our community, in Albany, or in Washington. When you join us, you can tell your own stories and tell elected or appointed officials just how important your business is and what they can do be helpful.
Tiffany Latino-Gerlock is MACNY's Director of Government Relations and Communications. She is coordinating all forms of advocacy on your behalf. And, in my roles as President & CEO and Regional Economic Development Council (REDC) Co-chair, I am working daily to help push forward our pro-manufacturing and pro-business agenda. If you are not involved, get involved! You can do so by reaching out to me or Tiffany at [email protected].
We need you to get more involved. We need your voice and efforts to educate and advocate for your interests. Our representatives need to know that businesses that employ millions of New Yorkers need to be supported. We need policies that encourage (not reduce) growth. Manufacturer and business growth is the key to economic prosperity. If they cannot thrive due to public policies that hurt them, we need to modify or eliminate these policies. Together we can do this!