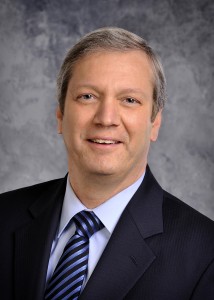 It's Time To Get To Work
Randy Wolken, President & CEO
On Wednesday, I watched the Inauguration with gratitude for the peaceful transition of power. During this challenging time, we need leaders willing to move us forward. I wish President Biden and Vice President Harris and their administration well as they lead our country forward. We are a nation that seeks to become better and live its vision of equality and liberty for everyone. I remain hopeful for a brighter future.
Much work is needed to recover from COVID-19 and its economic consequences. We will need a robust effort to support the recovery. Companies and organizations will need to grow again. Millions of Americans will need to find employment. I believe the growing technology and manufacturing sectors can provide those jobs. I know of thousands of openings in New York State manufacturers that must be filled. This opportunity is what lies ahead.
Also this week, Governor Cuomo unveiled his budget. Although we do not yet know all the final details, three areas of emphasis have been manufacturing, green energy, and infrastructure investment. In manufacturing, the Governor has committed to encouraging and investing in PPE manufacturing here in New York. This burgeoning opportunity could tap into new and existing manufacturers to make medical supplies in our local communities. We will need these investments to overcome the pandemic and to be prepared for future challenges.
He also committed to the building of significant green energy resources. A part of the commitment is a desire to manufacture as much as possible in New York State. We share that desire and look forward to supporting this effort. Green energy is an opportunity for New York State manufacturing that must be missed. The State has committed to aggressive goals for green energy, and those tax dollars are best spent on employing New Yorkers in the making and installation of the systems and infrastructure.
Finally, the Governor committed to significant infrastructure investments. Again, New York manufacturers stand ready to provide the capacity to make and install much of what will be constructed. Let's put the taxpayers' dollars to work supporting New Yorkers. When we do this, we invest in our present and our future.
We look forward to working with our elected representatives at all levels of government as we transition through the pandemic and economic crisis. We need to roll up our sleeves and get to work together. We have overcome challenges before, and we will overcome these challenges as well. At MACNY, we are committed to being a part of this recovery. We look forward to working with you, our members, elected and appointed officials, and the community. Let's make 2021 a year to remember!