How Manufacturing Marketers Can Optimize Industry 4.0 Opportunities
"The Fourth Industrial Revolution will offer remarkable opportunities — and challenges.  It's time to get ready for them so we can thrive as individuals and within successful organizations.  Are you ready?" – Randy Wolken, President, MACNY, The Manufacturers Association
Industry leaders are talking about Industry 4.0 as a concept to re-imagine every aspect of a manufacturing enterprise. Much has been written and said about its impact on manufacturing processes. Less has been said about what this means for manufacturing marketing. Come to this free presentation to learn tips you can use today, and ideas you can use tomorrow, to continue the digital transformation of your marketing efforts.
Join us for "Industry 4.0 Digital Marketing" with Advance Media New York!
Date: Friday, September 29, 2017
Time: Networking & Registration 8 a.m; Program 8:30 a.m. to 9:30 a.m.
Cost: Free for all MACNY Member!
Who Should Attend: anyone with responsibility for or involvement with your company's sales and marketing results. All attendees will receive a free and confidential analysis of their company's digital presence, including one or more suggestions you can do yourself, right away, for low or no cost.
About Advance Media New York
Advance Media New York, the digital marketing partner for MACNY, serves manufacturing and technology companies who call Upstate New York home, and do business around the world.
Presenter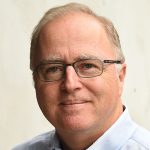 Steve Hodgens, Senior Marketing Manager, and other digital marketing experts from Advance Media New York. Steve and his colleagues manage multi-channel campaigns for companies in Central New York and across Upstate New York.