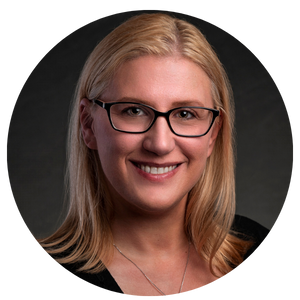 We are so excited to welcome Kelly Hyland to the team as the Training Coordinator. In this role, Kelly will provide support to MACNY's growing training department by coordinating with best-in-class instructors to provide training and workshops for MACNY members and the manufacturing and business community.
As an accomplished instructor and training professional with over 10 years of experience, Kelly is focused on bringing high-quality development opportunities to MACNY members that exceed their expectations. Kelly will serve as a strong connection between various training partners and MACNY's members—making sure they have the training and development opportunities they need and want.
Prior to joining MACNY, Kelly was the Training Coordinator & Safety Manager at All Seasonings Ingredients where she developed and administered employee training, managed safety programs, and maintained a health program for all staff members. She also has an extensive background as an educator and teaching assistant.
Kelly holds a Master of Science in Biology from the University of North Carolina at Charlotte. She also holds a Bachelor of Arts Degree in Biology from Bucknell University.
MACNY's President & CEO Randy Wolken states, "We are thrilled to welcome Kelly to MACNY's team. Kelly's comprehensive experience in training and development make her a great fit for our training department. Her role will allow us to continue to expand our offerings and will support the increasing number of MACNY members looking to develop personally and professionally."
Kelly is excited to get to know MACNY's member companies. If you would like to connect with Kelly, please email her directly at [email protected].