Keynote Speakers Announced for Manufacturing Lobby Day
Date: February 17, 2020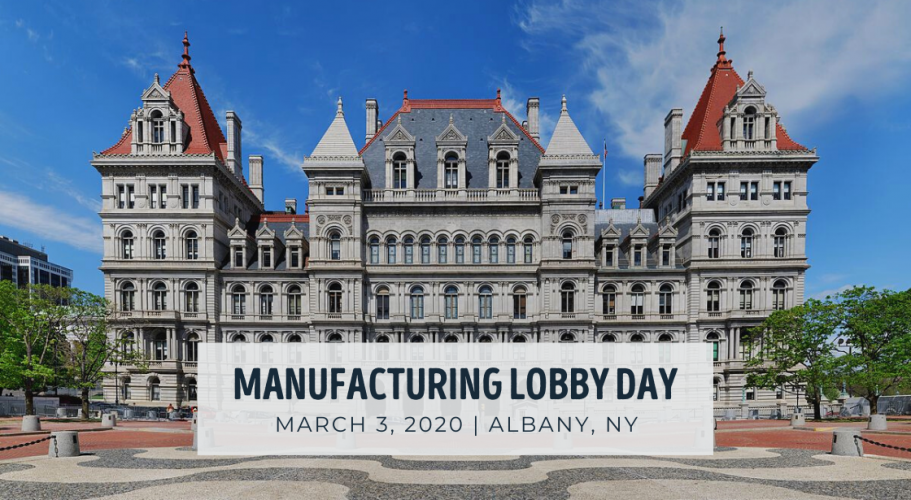 We are pleased to announce that we will have two keynote speakers at this year's Manufacturing Lobby Day in Albany: NYS Senator Anna Kaplan and "Capital Tonight" host Susan Arbetter.
At 8:45 am, during our breakfast, Senator Anna Kaplan, who serves as Chair of the Committee on Commerce, Economic Development and Small Business, will speak to our group about her legislative priorities. Senator Kaplan represents District 7 in the Long Island region and was first elected to the State Senate in 2018.
Since taking office, one of Senator Kaplan's main focuses has been increased economic development. She is the Senate sponsor of our tax parity bill, which would extend a zero percent income tax rate for small to medium sized manufacturers statewide.
Our second speaker, at 2:00 pm, will be Susan Arbetter, the anchor of Spectrum News' nightly show, "Capital Tonight."
Before moving exclusively to commercial television, Arbetter created and hosted a series of public radio and television programs. Most recently, she spearheaded WCNY's "The Capitol Pressroom" radio show which continues to broadcast from the 3rd floor of the State Capitol.
During her decade-long tenure at WCNY, Susan worked as the station's News & Public Affairs Director. She also hosted several award-winning television programs, including "Connect: NY," which was nominated for four New York Regional Emmy Awards, and "Insight," which won the 2013 New York Regional Emmy Award for Best Public Affairs Program.
Prior to moving to WCNY, Arbetter hosted WMHT's "New York Now" program.
Manufacturing Lobby Day will be held on March 3rd. In addition to these two speakers, participants will be meeting with various state legislators to talk about important issues to the state's manufacturing community to include tax parity, apprenticeship funding and labor issues. Click here to register now!