This is the last chance to register for Live2Lead on October 26! Registration will be closing on October 12. Please register by clicking HERE! 
What is LIVE2LEAD?
LIVE2LEAD is a leader development experience designed to equip you with new perspectives, practical tools and key takeaways. You'll breathe new life into your leadership during this information-packed event.
Learn from world-class leadership experts and return to your office ready to implement your new action plan and lead with renewed passion and commitment.
This year's incredible speakers include: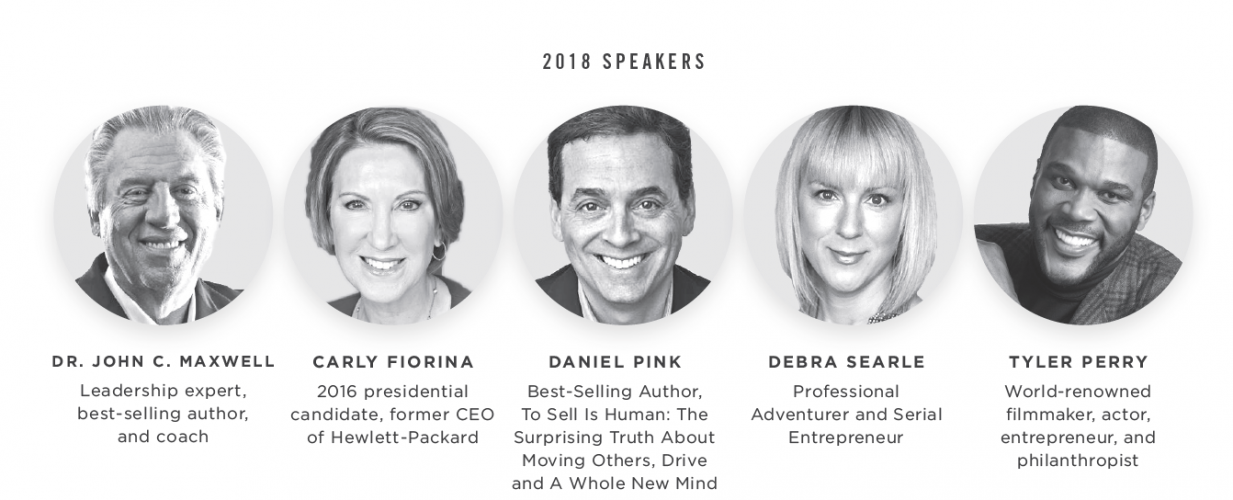 John C. Maxwell – Leadership expert, bestselling author, and coach
Carly Fiorina – Founder and Chairman of Unlocking Potential
Daniel Pink – Best-Selling Author, To Sell Is Human: The Surprising Truth About Moving Others, Drive and A Whole New Mind
Debra Searle, MBE – Professional Adventurer and Serial Entrepreneur
Tyler Perry, World-Renowned Producer, Director, Actor, Screenwriter, Playwright, Author, Songwriter, Entrepreneur, and Philanthropist
This year we will again recognize someone as MACNY's Transformational Leader Award winner for 2018. The winner will be someone who embodies character, commitment, courage, competence, initiative, passion, servanthood, and generosity.  If you are interested in nominating someone, please see below for the nomination form.
Registration Cost (lunch included): $125
Agenda:
8:30am to 9:00am – Networking and Registration
9:00am to 3:00pm – Program and Lunch