Leadership in Times of Need
Randy Wolken, President & CEO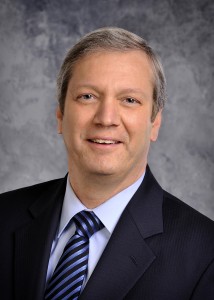 I recently had the opportunity to visit Gerald Ford's Presidential Museum while on vacation with my parents. My Dad and Mom wanted to complete their bucket list of visiting all 13 of the official presidential museums. We completed the last one in Grand Rapids, Michigan. I have had the honor of visiting four of them with my Mom and Dad. This one surprised me the most.
In each of the presidential museums, I learned many things about leadership I did not know. While visiting President Ford's Museum, I met a leader who demonstrated what it took to lead in a time of need.
I was young, only 10, when President Ford was thrust into office after Richard Nixon had resigned in the wake of the Watergate Scandal. The nation was in crisis. I read how his early life and career had prepared him to lead when our nation called him to do so. I found a man who was flawed, yet ready to step forward in one of our nation's darkest hours. He led us for only two years. In those years, we needed his humble, steady hand. He delivered what we needed.
At the time, most Americans did not fully appreciate what he had done. As a 25-year Congressman, he had served his Michigan District in a noble manner. Respected by his colleagues, he had risen to the position of Minority Leader of Congress. He answered the nation's call by becoming the Vice President when Spiro Agnew resigned in disgrace. Shortly thereafter, he was sworn in as our 38th President. The first President to have never been elected Vice President or President by the American People. And yet, he did what was needed.
President Ford began the healing process, extracted us from Vietnam, saved thousands of Vietnamese refugees – many of them children, signed the Helsinki Accords with Russia, authorized the first joint American-Soviet space mission, lead us in tough economic times, and created one of the most open presidential administrations in modern times. By the time he left office, we were at peace and our unemployment had decreased to 7.8 percent with inflation under control. All of these things in a mere two years. Wow. Our nation was well served when we needed it the most.
As a leader, are you prepared to offer what is needed most right now to your family, employer, and community? Despite the circumstances, can you step up and lead? Are you willing to help other leaders give their best? In times of need, what is most needed is humble, dedicated leadership. I guarantee it will not all be perfect. But, as leaders, we need to answer the call of the moment. In doing so, we can show just how much we truly care.