Leading In An Age of Innovation And Rapid Change
Randy Wolken, President & CEO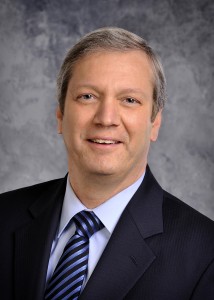 Leading today is meaningfully different from ever before. We are experiencing a time of unprecedented and accelerated change. Leaders need to be responsive to today's challenges, including the requirement to be innovative and adept at change. What makes it even more difficult is these needs must be addressed simultaneously.
Incremental innovation used to be enough to maintain market share and profitability. This is no longer the case. The speed of innovation today forces leaders to conduct both significant innovation projects and ongoing improvements to existing processes and products or services. Sitting still for too long will result in losing ground quickly. So, what kind of advancements are needed today in light of COVID-19? A recent McKinsey survey of executives sheds light on this.
Although taking costs out of operations remains the top answer, reacting quickly to market changes is a solid second driver of change. The speed of action is what will distinguish successful market adaptations. Good ideas neither explored nor implemented will leave opportunities to competitors. Talent initiatives will remain very important as well. In today's competitive labor markets, these challenges could become the defining issue of our times. As we all know, it is our teams' talent that gives us the ability to implement any change and innovation initiatives.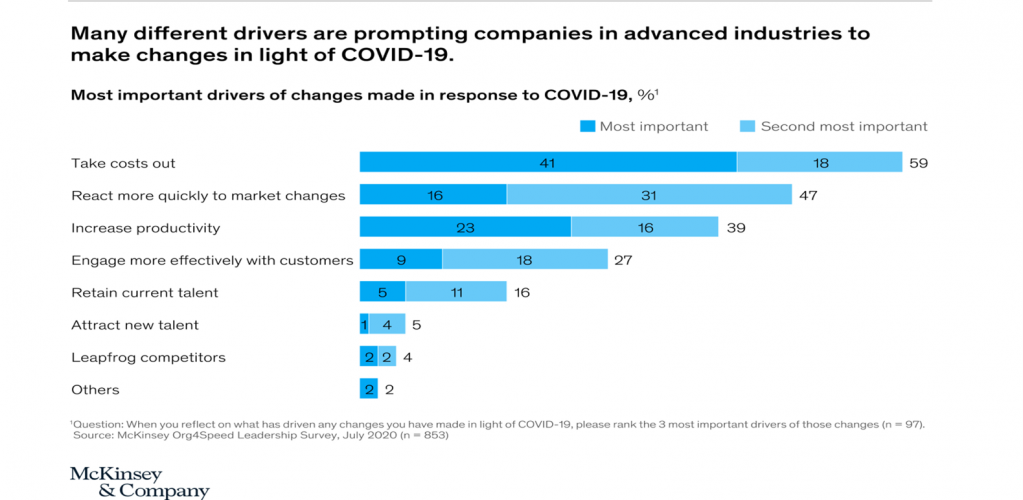 The speed at which innovation must occur has increased as well. What we could accept for timelines and deadlines in the past are no longer acceptable. If we move at the speed we did before COVID, we will likely fall behind competitors. All leaders need to create more ways to increase the speed to outcomes. Multiple strategies need to be utilized to be successful. A survey of senior executives by McKinsey & Company identified three primary approaches to increase organizational speed: rethinking work, reimagining structure, and reshaping talent. The resulting nine strategies offer a significant opportunity to excel in today's business climate.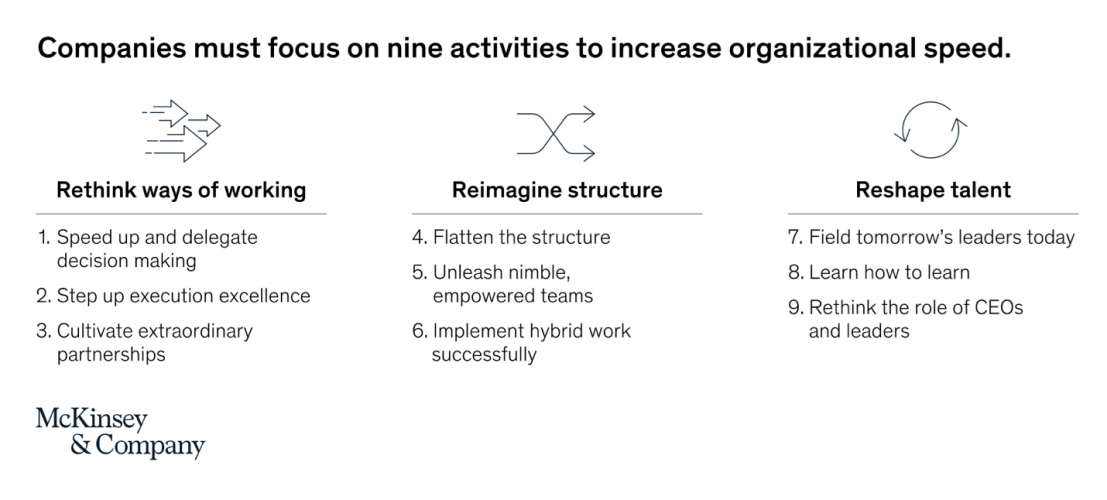 Although many of these approaches are not new, the fact that many, if not all of them, should be deployed simultaneously offers real challenges for leaders. Change must be accomplished while maintaining current outputs and serving existing customers. This puts plenty of stress on leaders and their teams. Speed to results is how an organization achieves its goals.
Innovation and organizational speed are needed more than ever. COVID -19 has made these critical needs abundantly clear. Unfortunately, the constraints of the pandemic have also made them harder to achieve. This is the task of leaders. They must move their teams to embrace challenges despite the environment. The hallmark of excellent leadership and organizations is their ability to do so. I have seen this time and time again within MACNY member companies. This crisis, like others, has shown me just how resilient the companies of our community and state truly are. This offers us all great hope for the future.