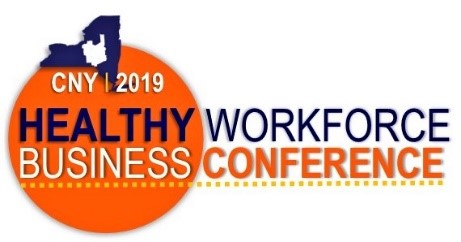 The Madison County Health Department and partners hosted its first Annual Healthy Workforce Business Conference in Hamilton, NY. The event engaged over 75 participants representing the private sector, government, non-profits, and educational institutions. The event also featured 10 speakers that spoke about opportunities for advancing worker safety, health and well-being.
The conference introduced to local businesses and organizations the concept of Total Worker Health® and thinking about worker health in different ways that make good business sense and values the employee.
The conference provided a day of networking, excellent information, and resources.  Ideas shared during the day addressed leadership, well-being, and safety, and the importance of employee participation. One participant said the best part of the conference was learning ways to make our employees a priority.
Conference photos and presentations are available on the Madison County Health Department website at https://www.madisoncounty.ny.gov/2451/Healthy-Workforce-Trainings-and-Events.
For upcoming webinars, trainings, and events including the next Annual Conference on improving worker health in Madison County, visit http://bit.ly/MCWorkerHealth.