Manufacturing In New York Has Become World Class
Randy Wolken, President & CEO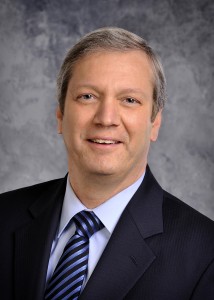 I am often asked to assess the manufacturing climate in the Upstate region and New York State as a whole. For years, I had to give a nuanced answer because of both the challenges and opportunities that manufacturers face here. Now, I can say without question that manufacturing is poised for significant expansion in New York State. This expansion will follow dramatic growth in United States manufacturing.
What is different now? The pandemic and our recovery have changed our view of the world of manufacturing. We want and need to make critical products in the United States. The extended supply chains and their disruptions during and after the first pandemic wave have taught us that our national and economic security is tied to our ability to design and make essential products stateside. During an international crisis, we cannot rely on the rest of the world for what we need most. That includes medical supplies as simple as masks. It also includes semiconductor chips and the essential products that they are required for. Extended supply chains in countries like China threaten our ability to respond to a crisis, whether health or national security related. We must reassert the United States as the world's greatest manufacturing nation.
We know we need to regain this strategic ability. Recently the Senate passed a massive investment in semiconductor production capacity to build essential computer chips right here in the US. It will soon pass the House and be signed by the President. It will help fund new chip fabs, greatly enhancing our ability to make the essential products that drive our national and economic security. We will no longer be held hostage by semiconductor chips made in Southeast Asia, which has become volatile. New York State is poised to be the home of  even more advanced manufacturing. This type of high-tech manufacturing fits right into our sweet spot. We make sophisticated manufactured products and their critical raw materials such as steel, copper, and aluminum. Our supply chain capabilities are second to none in the US.
Even more important, our workforce is one of the most educated due to an extensive and outstanding elementary through graduate school education system. We also have significant technical schools and apprenticeship systems in place. We can meet the substantially increased need for a technical and highly educated workforce—this is essential to grow existing and attract future manufacturing facilities. The world of manufacturing is fast approaching its desired Industry 4.0 technical capabilities. All future manufacturers will use the latest in robotics, artificial intelligence (AI), virtual and augmented reality, and automation to produce every product. This type of manufacturing requires what we have here in New York State. We have the people, the know-how, and a commitment to manufacturing excellence that is nearly unmatched.
Over the years, I have supported  efforts in attracting sophisticated manufacturing operations to New York State. We discuss with them the attractiveness of Upstate New York for manufacturing growth. During this time, I see how we stack up against other manufacturing regions in the country. When you compare what we have to the different areas, we stand out. Upstate New York has abundant water, a readily available energy supply, is becoming increasingly greener, and has attractive locations available. As I just described, we have a ready and expanding workforce that is highly educated. Also, we know how to make sophisticated products and have key supply chain manufacturers already. State and local governments are our partners in securing what is needed to move forward with expanding and locating manufacturing facilities here. All in all, it is impressive to see just how far we have come. We are ready, as a state, to once again assume our leading role in manufacturing.
We can once again be the premier destination for the growing number of manufacturers who want to make the US their home. I am grateful to be a part of the ecosystem that supports manufacturing excellence throughout New York State. MACNY is committed to being your partner as you grow. We also will assist in attracting new manufacturers to New York who also want to thrive in today's 21st century manufacturing landscape. It's an exciting time for manufacturing in New York State.