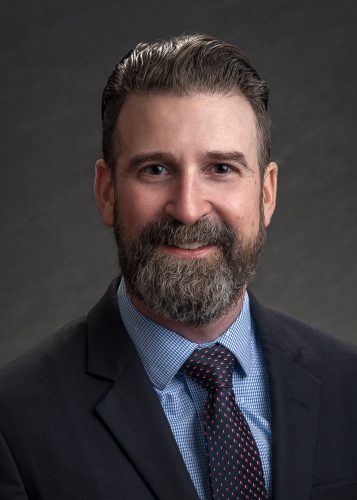 MACNY – The Manufacturers Association of Central New York today announced that it has hired Michael Frame as the Association's Senior Vice President and Chief Operations Officer. Mike started in this new role on May 2, 2022.
Frame comes to MACNY with extensive experience working for several institutions of higher learning in New York and beyond. In 2016, Mike joined SUNY Polytechnic Institute Albany, NY/Utica and most recently served as Chief Operating Officer from 2017 to the present. During this time, he was responsible for the overall development and coordination of fiscal and organizational strategy throughout a period of significant transformation at the institution. He also was instrumental in developing and expanding multiple external relationships that enhanced the research and academic mission of SUNY Poly.
Frame also has served as Director of Federal Relations for Florida State University, the State University of New York, and Binghamton University. Prior to that, he worked for the former Metropolitan Development Association of Central New York in Syracuse.
MACNY President & CEO Randy Wolken said, "We are excited to have Mike Frame bring such vast experience to our team. He will oversee and support the expansion of our workforce development initiatives and help guide MACNY's efforts to support our members."
Frame graduated from Syracuse University, Maxwell School of Citizenship & Public Affairs with a Master of Public Administration and from Cornell University, School of Industrial & Labor Relations with a Bachelor of Science.  He is very involved in the community as a member of several professional and civic organizations.