By Laura Thorne, MACNY Consulting Partner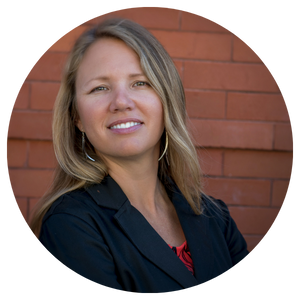 When I started as an official consulting partner with MACNY, I wanted to create a unique training offering that was effective, affordable, and simple to facilitate. What I came up with was a mix between a book club, group coaching, and an accountability group. With that, I decided to call it a Personal Development Lunch and Learn Series.  For the first iteration, I decided to focus on improving interpersonal relationships using the book, What Got You Here, Won't Get You There by Marshall Goldsmith as the framework. The following is a summary of how the trail went. 
Starting in February 2022, every  third Wednesday for three months, 11 of us met on Zoom during lunch to review and discuss the chosen book. Unlike a book club where the golden rule is thou shalt read every book, reading the book was optional. My role was to summarize the book and use the content to provide guiding questions. 
What Got You Here, Won't Get You There was the perfect book to start with. The author is an executive coach that specializes in helping extremely successful and high-functioning executives break bad habits. Usually, this one habit is holding them back from achieving further success. The book lists and describes 20 of these habits, which made it simple for participants to select one to work on for the month.
At the end of each session, the attendees relayed to the group which habit they'd chosen to work on. Then, at the start of the following month's session they reported back on their progress. 
I was extremely impressed with each participant's interest in being a better boss and/or co-worker. Some chose multiple habits to monitor, while others chose to dive deeper into the one they originally selected.  
Here are some of the key takeaways that I learned from listening to their monthly progress reports:

It isn't until you intentionally focus on a specific habit you want to improve that you have that ability to improve it. For instance, if the habit you're trying to break is playing favorites, you won't stop playing favorites until you see that you are doing it and can track and measure whether you're getting better at it. 

Goldsmith stresses throughout the book how important it is to get feedback from peers, customers, and subordinates. However, some people chose to avoid this route. There are many ways to solicit feedback, they don't all have to involve 'scary' one-on-ones. Getting feedback helps ensure that the problem habit you're working on is one that others also perceive as a problem. Receiving feedback may bring to light, and provide an opportunity for you to work on, an undesirable habit that you unknowingly exhibit but that others have picked up on.

It can take time for others to get used to your new habit. One of the participants started greeting  people in the hall. Not all of them responded back. They might'

ve been thinking, "Who is this person?" and "Why is he all of a sudden saying hi to me?" Goldsmith also talks about how people will notice when you start to make a change in behavior and, without an explanation, they may even become suspicious of you. It's important to let people around you know that you're making a change and why. Or, just stick with it and over time people will expect you to greet them in the hall and will more than likely start to respond back. 
In each of the three sessions, there was really great discussion by all participants. It was very inspiring to see because each person was genuinely interested in being a better supervisor and/or co-worker. 
Here are some of the tools they used to track and sustain their efforts:

Carried a clipboard to monitor if they were working on something they could document. A clipboard or notebook might be just what you need to remember personal details that would make for thoughtful conversation follow-ups later. I try to jot down birthdays of employees and key colleagues whenever I hear them. 

Create a checklist. One attendee had a few habits they were monitoring during meetings. After each meeting they would check the list to verify that they had done all of the things they intended to do. These were things like letting others speak first, acknowledging other people's contributions, and stopping biased thoughts if they came up.

One person printed the 20 bad habits list and posted them up in their office as a reminder. 

Another person planned to pick a new habit every other week to take a more holistic approach. 
At the end of the 3 sessions, everyone expressed a desire to track and monitor the habits they chose, some were even adding additional feedback processes into their review systems. You also can get a lot out of this book, even without reading it. Here's how: 
Look up the resources on his website, specifically the

20 Bad Habits list

Pick 1 – 3 (1 is fine) habits that you identify with to work on

Let others know you are working on this habit

Find a way to monitor and track your progress

Seek feedback
Continuous improvement is a key characteristic of good leadership. As you can see from above, each person took a different approach to tackling their bad habit(s). There is no single right way. So long as you are genuine in your intentions to be the best leader and interested in growing, so will your leadership ability. 
The next Personal Development Lunch and Learn Series is going to be focused on Self-Leadership, framed by the book, The Four Agreements by Don Miguel Ruiz. This series will begin at the end of June. The format for the class will be the same where registrants are encouraged to read the book, but it is completely optional. 
Registration for the next session will be available soon. Keep an eye on MACNY's event calendar or email [email protected] to pre-register.
Laura Thorne specializes in strategy and execution through workshops, coaching, and other services. Learn more about Laura's consulting partnership with MACNY at www.laurathorneconsulting.com/MACNY and if you would like to suggest an article topic or make a comment, contact me at [email protected].