New York State's Proposed Fee on Carbon Emissions Will Hurt Manufacturers and Our Recovery
Randy Wolken, President & CEO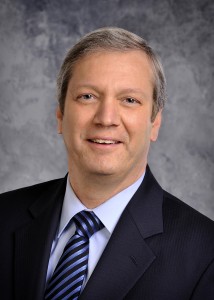 In 2020, New York State passed the most aggressive climate protection act in the country. The Climate Leadership and Community Protection Act (CLCPA) set in motion a process for New York State to identify how to transition the economy to one that embraces alternatives to fossil fuels. For the last year, numerous work groups, like the Just Transition Working Group (JTWG) that I am a member of, have been working to guide its implementation.
New York State legislators could put in jeopardy the entire effort with their recent push to pass a multi-billion dollar tax increase on households and industry. The Climate and Community Investment Act (CCIA) would greatly damage our recovery and reduce our ability to compete in both agriculture and manufacturing. A smart transition to a greener economy is possible. Rapid and excessive taxation would doom the effort before it even begins.
Industry has stepped up in New York State. We have the cleanest water and air in our modern industrial history. Industry has lowered carbon emissions and has adopted smart and available technology to green their operations. With the help of NYSERDA and Public Service Commission, our state has made tremendous strides. The CLCPA was offering an approach to success. Now, the legislature is actively considering the CCIA which is a massive tax that would dis-incentivize industry from continuing to invest in New York and new industry from locating here.
With the recent movement towards a green economy in D.C., New York could integrate its efforts so that we do not lose our industry to neighboring states, other places in the country, or even overseas. If this happens, many of the gains achieved with the CLCPA will be lost. Industry that moves will certainly contribute more waste and carbon in areas with lower standards and no carbon emission fees. If we have a carbon emission fee, it must be adopted at the national level to save our New York State manufacturers, preserve our Upstate Economy, and salvage our recovery from the pandemic.
We need to be smart about our transition to a greener and cleaner economy. New York can lead the way by preserving its high tech manufacturing and agricultural sectors. We can invest in renewable energy sources and meet our dual goals of reducing carbon and growing our economy. MACNY encourages our legislative leaders to stay the course of implementing the CLCPA without dramatically damaging our economy. When we do so, we lay the groundwork for the future success of the economy and our environment.
To learn more about the Climate and Community Investment Act, click here.