NY HERO Act
Randy Wolken, President & CEO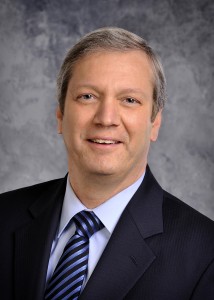 The New York State Legislature passed the NY HERO Act (S.1034-B/A.2681-B) and, with a few chapter amendments, was signed by the Governor. This legislation created an entirely new regulatory burden with significant potential fines and litigation for nearly every business in New York State. This week the New York State Department of Labor issued the regulations employers need to follow for its implementation.
The NYS Department of Labor has released the following documents, required under the recently enacted HERO Act:
I do believe our frontline workers are true heroes. Employees in healthcare, manufacturing, grocery, food service, and many other industries were all on the frontlines during this pandemic. They needed—and still need—to be protected. I know this because MACNY helped implement a nationally recognized effort to help employers work with their employees to implement these efforts through our Keeping People Safe and Factories Running program. Over three dozen employers came together to create and implement ways to continue to produce products safely each day. It was truly amazing what was accomplished.
MACNY stands ready to help its members in the implementation and adherence to the NY HERO Act. Next week we will host a webinar for members to understand the legislation. (To register, click here.)  Our team is ready to assist. Also, our Keeping People Safe and Factories Running program will help employers implement and maintain standards to meet the requirements of this legislation and its regulations.
Manufacturers care deeply about their teams of employees. They've worked diligently to create the safest workplaces possible. The results have been outstanding. MACNY is prepared to help create a better effort that will help New York lead the way in worker safety, job retention, and growth. If you have questions about the new regulations, please reach out to our team. You can contact Tiffany Latino-Gerlock ([email protected]) or Cindy Oehmigen ([email protected]) for any assistance you might need.
Finally, we thank you for what you have done to keep our economy strong during the last year of the pandemic. Without your dedication and hard work, much of the economy would have had to shut down. The economic damage would have been catastrophic. We owe you so much. You indeed are our heroes, and we thank you.