Ostroff Associates: Election Update
Date: November 8, 2022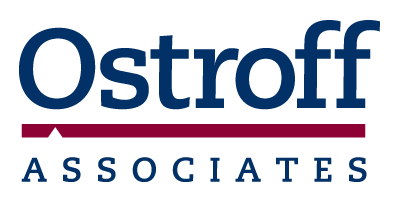 Tuesday, November 8 was the final day of voting in the General Election for statewide offices and State Senate, Assembly, and Congressional offices. Democratic Governor Kathy Hochul, Lieutenant Governor Antonio Delgado, New York State Attorney General Letitia James, and New York State Comptroller Thomas DiNapoli all declared victory in their races and will remain in their current statewide offices. Additionally, U.S. Senator Charles Schumer declared victory.
While some races are still too close to call, both the state Senate and Assembly Democratic Conferences will maintain a majority. At this time, it appears the Senate lost their supermajority. The status of the Assembly supermajority is not yet determined, pending the outcome of a few races.
At this time, it is too close to call which party will control both the U.S. House of Representatives and the U.S. Senate.
New Yorkers also voted in favor of the Clean Water, Clean Air, Green Jobs Act ballot measure. This Bond Act will issue $4.2 billion in general obligation bonds for projects related to the environment, natural resources, water infrastructure, and climate change mitigation.
Below, we have provided the current results, as of 11/9/22 at 7:00 a.m., for key races that we are tracking. Several key races are too close to declare a winner. We have noted each race that currently has a declared winner. To follow live election results, the New York Times live General Elections results tracker can be accessed here, and the Board of Elections results tracker can be accessed here.
Please note that while some candidates have declared victory, all results are considered unofficial until formally certified by the Board of Elections (BOE).
Key Statewide Races
*Denotes incumbent
Governor/Lt. Governor
Kathy Hochul/Anthony Delgado (D, WFP) *: 52.11% (Declared Winner)
Lee Zeldin/Alison Esposito (R, C): 47.06%
 Attorney General
Letitia James (D, WFP) *: 52.61% (Declared Winner)
Michael Henry (R, C): 44.83%
Comptroller
Tom DiNapoli (D, WFP) *: 54.96% (Declared Winner)
Paul Rodriguez (R, C): 41.95%
U.S. Senate
Chuck Schumer (D, WFP) *: 55.01% (Declared Winner)
Joe Pinion (R, C): 42.58%
Key New York Congressional Races:
1st Congressional District – Part of Suffolk County
Bridget Fleming (D, WFP): 43.03%
Nicholas LaLota (R, C): 54.47%
3rd Congressional District – Parts of Nassau & Queens
Robert Zimmerman (D, WFP): 44.42%
George Devolder-Santos (R, C): 52.55%
4th Congressional District – Part of Nassau
Laura Gillen (D, WFP): 46.90%
Anthony D'Esposito (R, C): 50.62%
11th Congressional District – Richmond & Part of Kings
Nicole Malliotakis (R, C) *: 61.07% (Declared Winner)
Max Rose (D): 37.26%
17th Congressional District – Putnam, Rockland, Part of Dutchess, & Part of Westchester
Sean Patrick Maloney (D, WFP) *: 45.79%
Michael Lawler (R, C): 52.12%
18th Congressional District – Orange, Part of Dutchess, & Part of Ulster
Pat Ryan (D, WFP) *: 49.37%
Colin Schmitt (R, C): 48.56%
19th Congressional District – Broome, Chenango, Columbia, Cortland, Delaware, Greene, Sullivan, Tioga, Tompkins, Part of Otsego, & Part of Ulster
Josh Riley (D, WFP): 48.07%
Marc Molinaro (R, C): 50.25%
22nd Congressional District – Madison, Oneida, Onondaga, & Part of Oswego
Francis Conole (D): 48.39%
Brandon Williams (R, C): 49.61%
25th Congressional District – Monroe & Part of Orleans
Joe Morelle (D, WFP) *: 53.13% (Declared Winner)
La'Ron Singletary (R, C): 45.92%
Key New York State Senate Races:
3rd Senate District – Part of Suffolk
Dean Murray (R, C): 62.55%
 4th Senate District – Part of Suffolk
Monica Martinez (D, WFP): 49.18%
Wendy Rodriguez (R, C): 46.85%
 5th Senate District – Part of Nassau
John Brooks (D, WFP) *: 37.86%
Steven Rhoads (R, C): 59.03%
 6th Senate District – Part of Nassau
Kevin Thomas (D, WFP) *: 56.78%
James Coll (R, C): 39.40%
 7th Senate District – Part of Nassau
Anna Kaplan (D, WFP) *: 45.45%
Jack Martins (R, C): 51.98%
 9th Senate District – Part of Nassau
Kenneth Moore (D, WFP): 42.09%
Patricia Canzoneri-Fitzpatrick (R, C): 53.84%
23rd Senate District – Part of Kings & Richmond
Jessica Scarcella-Spanton (D): 49.01%
Joseph Tirone (R, C): 46.38%
 38th Senate District – Rockland
Elijah Reichlin-Melnick (D, WFP) *: 45.81%
Bill Weber (R, C): 49.29%
 39th Senate District – Parts of Dutchess, Orange, & Putnam
Julie Shiroishi (D, WFP): 44.84%
Robert Rolison (R): 51.30%
40th Senate District – Parts of Putnam, Rockland, & Westchester
Peter Harckham (D, WFP) *: 46.16%
Gina Arena (R): 49.34%
41st Senate District – Columbia, Greene, Part of Dutchess, & Part of Ulster
Michelle Hinchey (D, WFP) *: 51.63%
Susan Serino (R, C, I) *: 46.94%
42nd Senate District – Part of Orange
James Skoufis (D, WFP) *: 48.95%
Dorey Houle (R, C): 47.76%
43rd Senate District – Rensselaer, Part of Albany, Part of Washington
Andrea Smyth (D, WFP): 45.52%
Jacob Ashby (R, C): 51.32%
46th Senate District – Saratoga, Part of Schenectady
Neil Breslin (D, WFP) *: 53.44%
Richard Amedure (R, C): 43.91%
48th Senate District – Cayuga & Part of Onondaga
Rachel May (D, WFP) *: 48.91%
Julia Abbott (R): 41.87%
Justin Coretti (C): 7.07%
 50th Senate District – Parts of Onondaga & Oswego
John Mannion (D, WFP) *: 48.97%
Rebecca Shiroff (R, C): 49.29%
55th Senate District – Part of Monroe
Samra Brouk (D)*: 57.03% (Declared Winner)
Len Morrell (R): 40.91%
56th Senate District – Part of Monroe
Jeremy Cooney (D, WFP) *: 52.73%
Jim VanBrederode (R, C): 44.95%
61st Senate District – Part of Erie
Sean Ryan (D, WFP) *: 55.23% (Declared Winner)
Edward Rath III (R, C) *: 42.51%
Key New York Assembly Races:
4th Assembly District –  Part of Suffolk
Steven Englebright (D, WFP) *: 47.53%
Edward Flood (R, C): 49.56%
23rd Assembly District – Part of Queens
Stacey Pheffer Amato (D) *: 48.44%
Thomas Sullivan (R, C): 49.24%
45th Assembly District – Part of Kings
Steven Cymbrowitz (D, I) *: 38.25%
Michael Novakhov (R, C): 58.20%
46th Assembly District – Part of Kings
Mathylde Frontus (D,WFP) *: 41.65%
Alec Brook-Krasny (R, C): 49.11%
92nd Assembly District – Part of Westchester
Maryjane Shimsky (D, WFP): 60.17%
Carlo Valente (R, C): 35.20%
96th Assembly District – Part of Rockland
Kenneth Zebrowski (D) *: 55.23% (Declared Winner)
Brett Yagel (R): 39.47%
100th Assembly District – Parts of Orange & Sullivan
Aileen Gunther (D, WFP) *: 54.62%
Lisa LaBue (R, C): 42.08%
 110th Assembly District – Parts of Albany & Schenectady
Phil Steck (D, WFP) *: 55.49%
Alexandra Velella (R, C): 42.16%
 113th Assembly District – Parts of Saratoga, Warren, & Washington
Carrie Woerner (D) *: 51.22%
David Catalfamo (R, C): 46.99%
 123rd Assembly District – Part of Broome
Donna Lupardo (D, WFP) *: 53.67% (Declared Winner)
Sophia Resciniti (R): 43.91%
127th Assembly District- Parts of Madison & Onondaga
Albert Stirpe (D, WFP) *: 54.57%
Karen Ayoub (R, C): 43.99%
 135th Assembly District – Part of Monroe
Jennifer Lunsford (D, WFP) *: 54.41%
Joseph Chenelly (R, C): 44.10%
 143rd Assembly District – Part of Erie
Monica Wallace (D) *: 50.61%
Frank Smierciak (R, C): 45.71%
Ostroff Associates | 150 State Street, Suite 301 | Albany, New York 12207 | (518) 436-6202 | ostroffassociates.com