Reopening Our Economy Safely
Randy Wolken, President & CEO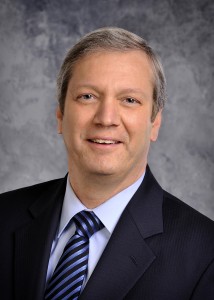 This week I was appointed to the Central New York Regional Control Room. This is a group working to assist our region in reopening and staying open safely. No small task as we have come to find out. This will be difficult for the community. However, not reopening is not an option. Opening and staying open safely with all of its challenges is essential.
Other members of the Central New York Regional Control Room include:
Matthew Driscoll, Executive Director at the New York State Thruway Authority (Regional Captain)
Onondaga County Executive Ryan McMahon
Syracuse Mayor Ben Walsh
Oswego County Legislature Chairman James Weatherup
Cortland County Legislature Chairman Paul Heider
Cayuga County Legislature Chairwoman Aileen McNabb-Coleman
Madison County Board of Supervisors Chairman John Becker
Ann Marie Taliercio, President of the Central New York Area Labor Federation
Our economic opening is critical to the health and wellbeing of the entire community and state. Luckily, our members have shown the way to do so safely. They have much to contribute to what the other sectors of our community will, and eventually must, go through.
MACNY is working with an innovative group of manufacturers in the Mohawk Valley and Central New York to coordinate the Keep People Safe and Factories Running program. This state-of-the-art approach is now available to any manufacturer in our region – and very soon throughout New York State. It is focused on enhanced safety procedures, process change, facility layout modifications, and an employer pledge. This approach links innovative manufacturers together to both learn and implement best practices. COVID-19 is a complex problem that needs an integrated solution. We now offer that to you and those in our State and our Country. I have to thank many individuals who made this happen – too many to mention here – but they were tremendous in making this effort a reality. You can learn more by clicking here.
For our economy to stay open, we must ensure that the spread of the virus does not occur in our facilities. This is going to be true for all organizations and businesses going forward. For quite a while, we are not going to go back to the way we worked prior to the COVID-19 outbreak. New behaviors and processes are necessary to accomplish this outcome. Manufacturers have worked hard on this problem already and know how to do this. The best thing that you, our members can do, is to be open and stay open safely. Failing to do so could lead to COVID-19 spread in your workplaces, causing you to have to limit or stop work. This could be catastrophic in both its economic impact to you and our communities.
We are counting on you to navigate these difficult times. We will do it together. I have seen you do this for nearly 20 years as MACNY's President & CEO. I am absolutely convinced you will do it well. Thanks in advance for your service to our communities, our state, and our nation.