By Laura Thorne, MACNY Consulting Partner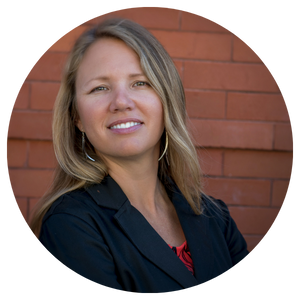 Don't be afraid to write down your goals. This is how Davanna Marks, Director of Manufacturing, has succeeded thus far in her young career. If you're looking for ways to amplify your own career or improve your company culture, keep reading. 
I recently spent an amazing 4-day weekend with 3 other high impact women. While we relaxed off the grid, our goal was to plan our next 30 days using the 30-day version of the Law of Attraction Planner from Freedom Mastery. One of the women, whom I had never met before, was Davanna Marks. Davanna is a young woman who reminds me of my younger self with one huge difference – she has direction. 
Davanna works in the cell therapy manufacturing industry as the Director of Manufacturing with Thermo Fisher Scientific. She previously worked in Environmental Health and Safety at Bristol Myers Squibb (BMS).  At the beginning of her career, Davanna spent 10 years at the Syracuse site working her way from Downstream Operations to Senior Project Manager.  While I listened  to her story, it became evident that she is a caring leader who truly wants to make an impact and understands the balance of people and process. This makes her a perfect example of The Role Model Way™, a framework for business performance and leadership development. 
When Davanna was in college, she wasn't sure what she wanted to do. And, like many people, she didn't really know what manufacturing was. After graduating, she applied for every job she was qualified for. However, when she found BMS and learned how their  cancer treatments  enabled  patients to have an improved quality of life, she knew that's where she wanted to work. 
Davanna's father passed away from pancreatic cancer when she was in high school, so she's passionate about the impact of treatment that helps people live longer and the effect it can have on their loved ones. Despite her personal interest in this field of research and manufacturing, she says she knew nothing about it. However, she was very conscious that  mistakes in this field could have serious consequences. She didn't want to cost her future employers money, or worse, cause a patient to miss out on needed treatment. So she got busy learning. 
Continuous learning is one of Davanna's secrets to success. She created a process around learning that allows her to show up in any new situation and learn everything she needs to know to get up to speed very quickly. As a Manager, she uses what she calls a 'living leadership lab' – learning a new theory, trying it in real life, learning from it, and then debriefing on it. 
As Davanna's career progressed, she began to understand the impact of site and team culture. She wanted to be a part of the change that she wanted to see, so she got involved with the cultural team and people resource groups. Joining this committee, which crossed the company's lines of division, was a chance to build her reputation and to learn about other departments. This insight into other functional areas of the company helped her do her own job better. 
Every time Davanna advanced into a new role, she used her learning method to fill in the gaps of what she didn't know by paying attention to the details and learning the procedures. Perseverance and not being afraid to learn something new are skills of their own that she harnessed  for her own personal growth. 
"During challenging times it's important to always stay positive and find the lessons learned."
I asked Davanna what she was most proud of so far in her career and her response was, "building strong teams". She went on to describe how when you come  into an organization  that is reactionary and the environment is chaotic, people tend to be burnt out and overwhelmed. Mending this requires simplifying things so that management can focus on becoming proactive. When faced with these situations, she  starts by focusing  on the people (what they need and what barriers can be removed) and  then building trust  by listening,  which then allows her to roll out the processes needed to sustain the change. 
Davanna further described how she uses the learning method she applies to her own development into new situations. "Taking the learning model into other organizations has been awesome. Seeing people absorb what they've seen and then role model it is rewarding. As a wife and a mom, you sacrifice for your family sometimes, so when you get to see others grow that's when you see why all of this is worth it." 
Davanna admits she got lucky very early in her career, having an extraordinary mentor for a Supervisor from the start, she was given opportunities to grow where they knew she was capable.  
We talked a lot over the weekend about role models and her mentor and I wanted to know what made them so special. Here are the reasons she believes they are a good role model: 
They understand their core values and every decision he makes is tied to them

They communicate clearly and always includes the "why"

They are good at strategy and setting clear expectations

They ask people what they need and give it to them

They hold people accountable

They have high standards and provide immediate feedback when those standards are not met 
For example, they were the first leader she encountered that told her specifically what she could be doing better, including the "why" and tied the suggestion to a specific behavior so that she could make intentional improvements. 
"A good role model recognizes the potential in others" 
Davanna's final words for this article are that she loves manufacturing. She believes we need people that consider manufacturing jobs not only good, but desirable. In manufacturing, you get to make something with your hands and it's the foundation that builds America. The manufacturing workforce is struggling because people don't think the work is "cool or interesting", but the reality is that many manufacturers are using state-of-the art and innovative technology in their day-to-day operations. Cell therapy and biologics manufacturing can change lives and they are working on biologics right here in Syracuse! 
I want to thank Davanna for allowing me to ask so many questions about her career and role models. Take the time to recognize the potential of the early career professionals in your organization. One supporting person can make a huge difference in the future of, not only that person, but the entire company, which finds its way to the people you're working for – the customers. 
What else can you do for an emerging professional with potential? Give them coaching opportunities. As leaders, you don't always have time in your busy day-to-day to mentor . Coaching doesn't have to be just for the C-suite. Laura is not only a leadership development consultant but also a career coach, making her a perfect match for your up and coming leaders. To learn more, reach out to Laura for more info or check out the website to get started.