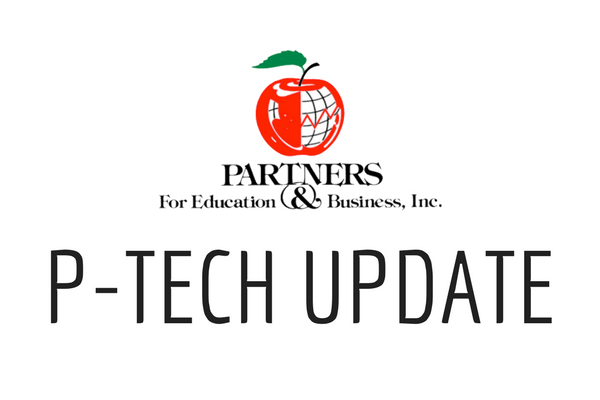 As the P-TECH students are preparing themselves for their internships and entering the workforce, part of that process is researching companies in the Syracuse area.  On Wednesday, March 14th, the Syracuse P-TECH Juniors were hosted by Dupli Envelope and Graphics and Nixon Gear/Gear Motions.  Both companies agreed that they are looking for new employees that are motivated and have new ideas to help their businesses grow.  As the need continues to grow for the next generation of mechanical and electrical engineers, the P-TECH students are networking with business professionals, building relationships within companies, and familiarizing themselves with industries in Central New York.
The P-TECH students at Dupli Envelope and Graphics were shown some of the products made on the floor like marketing collateral (ie: calendars, brochures, binders), note pads, and other promotional items.  They learned about some of the adhesives Dupli uses to make paper stick to surfaces such as refrigerators or entry doors in cold environments (such as notices left by the companies regarding advertising or package delivery, etc.).
A second group of P-TECH students visited Nixon Gear and learned how gears are made.  Nixon Gear makes specialty gears and parts for racing, medical, and mining, just to name a few of the markets they are involved in.  The students learned about how gears are ground, cut, milled, and inspected.  They also had the opportunity to view the lab and learn about the processes used for quantitative analyses and quality control.