The COVID Threat and The NY HERO Act
Randy Wolken, President & CEO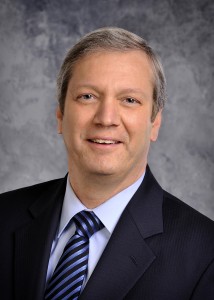 The threat of COVID-19 continues to evolve. It is presenting us with even more questions and requiring continued vigilance and action. Although we continue to learn more as this crisis extends, we are far from having a clear path to eliminating this threat. It will take our collective efforts to emerge successfully.
The last few months have brought a resurgence of COVID-19 in New York State with the rapid spread of the Delta variant. This has required us to reexamine our courses of action in both public spaces and within our organizations. We have successfully navigated this crisis so far and I am convinced that with focus, continued learning, and swift action we will be successful in this stage as well.
On Monday of this week, Governor Hochul took action to designate COVID-19 a "highly contagious, communicable disease" under the NY HERO Act. As of early September, each organization is required by law to activate a NYS-approved infectious exposure prevention plan. With the declaration of COVID-19 as an infectious disease, all employers are required to now put into effect their safety plans. Our team is prepared to help you with this effort. If you have questions or concerns, please forward them to Cindy Oehmigen at [email protected]. Cindy coordinates our Keeping People Safe & Factories Running program, a nationally-recognized approach to helping companies stay safe through this crisis.
Our Keeping People Safe & Factories Running program will continue with renewed efforts to help members prepare and manage the coming months. This group is discussing everything from new masking requirements to how to best handle vaccine hesitancy. The power of working together has never been more critical than during this crisis caused by the pandemic. If you would like to join the group or learn more, please contact Cindy Oehmigen at [email protected].
Your businesses will continue to operate during this period and it is up to each of us to determine the best course of action to deal with the surge of COVID-19 due to the Delta variant. If you are not yet vaccinated–and are eligible to be–it's time to get it. The Delta variant is highly contagious and has changed what to expect if you get COVID. Additional variants have also emerged which could pose even more danger to you and our recovery. All who can get the vaccine must do so now. In the months ahead, we expect to see the vaccine offered to children as well. The vaccination of children will further assist our communities in moving beyond this pandemic. We must do all we can to emerge from this crisis.
Finally, we need to remain positive and continue to take appropriate action. Although COVID-19 has not yet receded, we are in a significantly better place regarding our economy and our tools to combat this virus. We have come a long way. We can beat this virus and rebuild our manufacturing and regional economies back better than they were before. Let's commit to doing this together. Thank you for all you are doing to combat COVID-19 and return us to economic growth once again.