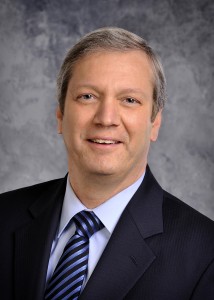 The Use of Degrees in Hiring is Changing – and it Will Continue
By: Randy Wolken, President & CEO
Our members continue to tell me just how hard it is to hire.  This is true for all segments of their businesses, with a particular worry about the ability to find skilled workers.  Manufacturers, and all employers, are finding it harder and harder to find the talent they need.  We must continue to find better solutions to this challenge.  Some companies are responding to this by de-emphasizing the requirement for a college degree to be considered for hiring.
Some of the largest and most well-known companies on the planet are increasingly dispensing with the need for a college degree to secure their jobs.  Recently, Glassdoor released a list of 15 companies that do not require a college degree to be hired into their companies.  In fact, they have learned that in many cases it does not indicate success as an employee.  Companies such as Apple, Google, IBM, Ernst and Young, and Bank of America do not require a college degree.  Job experience and a demonstration that they can do the job is what is now desired.  As leaders, we can see why this is the case.
As leaders, we want someone who is capable of excelling at their work – whether they have a degree or not.  Leaders want individuals who can work well with others and will put the effort into being successful at what they do within the company – and a degree is not a guarantee of that.  This trend toward not having enough workers and being willing to hire those without a college diploma if they can learn the job will continue.  Our economy demands we focus more on work preparedness.
Leaders will need to take an active role in preparing their places of work for a change in who is both interviewed and hired.  The focus will be even more on skills and less on degrees.  Colleges and high schools will need to focus more on work skills. Many young people should consider going right to work and having their employer pay for college or trade school learning.  We are actively involved with this effort as a part of our P-TECH (Pathways in Technology Early College High School) programs.  We are also working on a Pre-Apprenticeship program supported by MACNY and PEB that will be launched at the Syracuse City School District this coming Fall.
We will need more effort in changing how we prepare, select, and educate tomorrow's workforce.  Job skills and the ability to work will take on more and more importance.  Degrees will matter most if they involve job preparation.  And, employers from large and small companies will hire the best prepared employees regardless of their degrees.  This current trend will only accelerate.  We as leaders must both assist and prepare our organizations for these necessary changes.
Looking for more? Download my Amazon Bestseller, Present-Future Leader:  How to Thrive in Today's Economy.