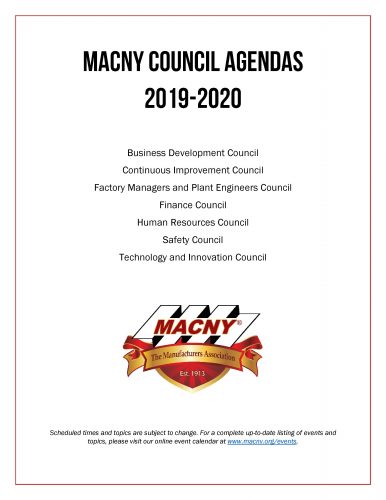 MACNY's 2019-2020 council season has officially begun! We hope our Council Members and Individual Members will enjoy this year's programming. If you are not a council member and would like more information on councils, please contact Stephanie Adams at [email protected].
Click HERE to view the council agendas for Business Development Council, Continuous Improvement Council, Factory Managers & Plant Engineers Council, Finance Council, Human Resources Council, Safety Council, and Technology Council.
To register for these events, and many others, visit macny.org/events!