Today the World is Your Market
By: Randy Wolken, President & CEO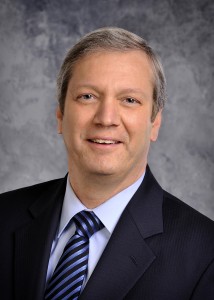 Every manufacturer now has the opportunity to sell to the global market.  Small, medium, and large manufacturers are challenged to compete globally.  There was a time – not too long ago – when a small to medium sized manufacturer could look to make products only for the U.S. market.  However, those days are quickly ending.  Competition and opportunity in global markets compel manufactures and technology companies to understand what is transpiring in the world and to find ways to sell to companies and individuals in countries throughout the globe.  It is just a part of our rapidly changing global economy.
With the advent of the world-wide web and the Internet of Things (IoT), manufacturers of every size must position themselves to be involved in global supply chains.  They will either sell their products to manufacturers who sell globally or they will need to sell abroad on their own.  Even small companies can sell to customers across the world via their websites.  And, they will need to find out how to make it both doable and profitable.  Companies need to start this journey if they have not already done so. By 2020, the IoT economy alone is projected to be over $7.1 trillion – which is the size of the current Russian economy.  The global economy is just too big of an opportunity not to pursue it.
Leaders need to position their organizations to participate in this growth opportunity and set the stage for successful global selling. Having a strategic plan to expand into a foreign market is critical.  Time and resources will be needed to make it happen – and to do so profitably.  It certainly takes creative and courageous leaders to find a way to expand into these markets.  But, it seems more necessary than ever.
Leaders can help their teams learn from their current customers who now sell into Europe or Asia.  It is vital to begin the journey to be relevant in the ever expanding global markets.  Billions of customers in emerging markets are becoming more and more able to purchase products made here in the U.S.  As consumers abroad increase their own prosperity, they will want to buy U.S. products
A great way to start is by asking yourself some questions:  What is our company's current strategy to sell into the global market?  Is there a way to expand what we are doing or to get started? (Maybe by starting in one of our neighboring countries first.)  How could I partner with others or my current customers to sell into a new market?  What talent and skills are necessary to sell into a particular foreign market?  When should I begin to actively pursue expanding our efforts to sell globally?  These questions could begin a profitable effort to stay competitive in today's global economy.