By Official MACNY Consultant, Laura Thorne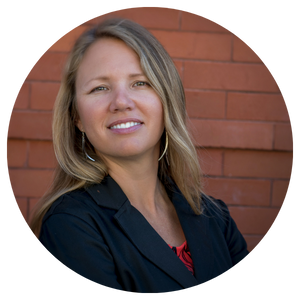 Turn the Ship Around by David L. Marquet. The title of this book couldn't be more perfect. Here is what you can expect to gain by reading it followed by a very succinct synopsis.
Insider knowledge about what it's like to serve in the Navy on a submarine.

A ton of great leadership quotes, like this one, "One of the things that limits our learning is our belief that we already know something." 

The ideal image of leadership. The author uses words like caring and empathy in an industry that is usually all about paperwork and following orders. 

A set of questions that help change the way managers and supervisors interact with employees.
We originally read this book in the High Impact Reading Challenge book club in 2019, our club's  first year. Each year we use the 80/20 rule (20 percent of the books read have the greatest impact) to vote on 2 or 3 books to read again the following year. We just finished reading Turn the Ship Around for the 3rd year in a row. 
The premise: What if one day, an Officer of the Navy becomes responsible for a sub and its crew and he isn't willing to settle for the status quo? What if that same leader wants more for his people and the Navy, and less for himself? This story demonstrates what happens when a leader cares enough to put his own career on the line. 
The plot: David L Marquet is assigned to the USS Santa Fe and has 169 days to turn the ship around. A metaphor for taking the poor morale, high mistakes, and low promotion rates of the ship to one of the best performing and highest promoted crews in the Navy. 

The result: Without giving too much away, one of the most poorly performing submarines in the Navy became one of the best performing, due to the changes David L. Marquet was courageous and caring enough to push forward. 
Essential takeaways:
Empowerment matters.

By switching the norm from a leader-follower to a leader-leader paradigm, Junior Officer

s and enlisted men were granted permission and encouraged to speak at times when they previously would have only spoken-up based on protocol.

Having a supportive manager matters. Captain Marquet would not have been able to change the culture without the support of his Commanding Officer. His boss might have been waiting for him to fail, but he still gave him the leeway to follow his instincts and lead in his own way.
Intention matters. When people get stuck doing mundane and repetitive tasks, they are disconnected from the results and will operate on autopilot. Autopilot is when mistakes happen because we're essentially asleep at the wheel. Connecting people to both the WHY of the work and the RESULTS of the work helps ensure the steps they take are intentional, leading to fewer errors.
Open communication is critical. Much of the change that happens during the duration of this story stems from Captain Marquet encouraging the crew to talk aloud about what they were thinking in addition to stating their intention around actions. The crew, who were previously used to speaking only when protocol allowed, became more valuable to each other, better problem-solvers, and better able to avoid errors.
This book is in my top 5 leadership reads and I enjoy reading it over and over again. Getting a first-hand look into the thought processes behind a caring leader is inspiring. For those who are less interested in life on a submarine and want to cut to the chase, there is a workbook available that lays out all the mechanics described in the book that helps put the author's suggestions in place. I highly recommend the audio version, as I find the author's enthusiastic voice to be quite captivating.
Empowerment is addressed throughout the book and not an easy thing to achieve. If you want to learn more about how to harness the power of empowering people, or learn more about what it really means to empower someone, be sure to register for my upcoming workshop on March 22nd from 9 – 11 AM: Build a Culture of Action:  Engage > Empower > Emancipate.
Laura Thorne specializes in strategy and execution through workshops, coaching, and other services. Click here to learn more about Laura's consulting partnership with MACNY.
Want to to suggest an article topic or make a comment? Contact Laura at [email protected].