We Need To Stay Focused On Being Safely Open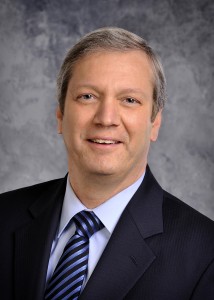 We are now entering a very challenging time in our fight against COVID-19 and its impacts. As much of the United States cools down, we will now move much of our activity indoors. We know that indoor activity conducted without proper precautions can result in the rapid spread of the disease. However, we also know how to stay safe and keep the virus under control. We will need to use this knowledge wisely.
Why? Because we must keep people safe and keep our economy open. We need to do both. If we only do one or the other, we will see devastating short-term and long-term consequences. We need a path forward. The only course I see is through the hard work of doing what is required to be safe and open.
MACNY members are doing this exceedingly well—as is our region. However, now is not the time to relax our efforts. If we do so, we will see a spike in the number of clusters, and we will be forced to reduce our economic activity. We can't afford to go through that again. And it's within our power to prevent it.
MACNY is here to help. Our Keeping People Safe and Factories Running effort is a nationally recognized approach in which companies collaborate to implement and maintain safe work environments and prevent the spread of COVID-19. If your manufacturing company has not yet joined, you should. We will be starting our third cohort soon. The dozens of participating companies can attest to how valuable it is to learn from others dealing with this challenge every day.  To learn more, contact Cindy Oehmigen at [email protected].
COVID-19 will be with us for many more months – or years. I am optimistic we will have a vaccine within the next few months. However, as we know, getting everyone vaccinated will take many more months. Even then, we are not sure that the virus will not change like the flu does each year. The entire world is battling COVID-19. We will need to work together to fight the disease and its economic damage, which is enormous. However, I am convinced we will build back a better economy and community together. MACNY is committed to these efforts. Thank you for all you are doing as well. For 107 years, we have worked together—and I'm certain we will continue to do so.