What Do 21st Century Leaders Need To Do Differently?
By: Randy Wolken, President & CEO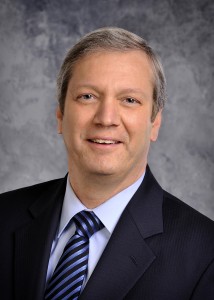 What do 21st Century Leaders need to do differently to be successful?  This is a question that has been on my mind a lot lately.  It is clear to me that as leaders, we cannot just "muddle through" or "press on" or "work harder" or even just "work smarter."  Nope.  I believe we must be different.  We must literally change the way we are in order to be successful in this new age we live in.
Yes, this world is very different from the world we once had.  Seriously.  Could you have even imagined this world we lead in today when you first started your career?  I could not have.  And, it will continue to change at an exponential rate.  How fast is the change?  It's like when we accelerate our cars to pass another car.  You know the feeling.  It's exhilarating – and it's disorienting.  Just imagine that feeling every moment of every day.  We are not used to that.
So what do we do?  This is my current answer.  "Listen. Learn. Lead. Live."  Ok.  That sounds a lot like what leaders do now.  Right?  Yes – and No!  Most of us do it in reverse now.  We live in the moment, lead first by talking, learn as we go and – maybe – at the end – we listen.  We are often so rushed that we feel the need to use our learned top-down approach and provide the answer to the questions that just keep coming.  What if we did it the other way?
What if we first listened to what others are needing and saying?  What if we learned first – so we could respond with the right amount of leadership?  Then, of course, we are called to lead.  .  But, by listening and learning first, we can apply the right amount of our leadership expertise and allow others to lead also.  And, finally, we need to just "live with it."  Can we calmly understand that tomorrow we will need to do it all over again and finding peace with our best actions today is all we really can hope for?  Because, if we burn out or stay overly engaged we will quickly lose any capacity to continue to be leaders.
So, there is my new suggested approach to 21st Century Leadership.  Listen. Learn. Lead. Live.  It's simple – and yet hard to do.  It starts with a genuine desire to hear from others.  It involves lifelong learning.  It involves leading with a focus and passion.  It involves enjoying today for what it is – a blessing we will never get back.  As I have recently heard, "Some enjoy the rain – others just get wet!"
Enjoy your day – today!