A Podcast, Really?
By: David Freund, Chief Leadership Officer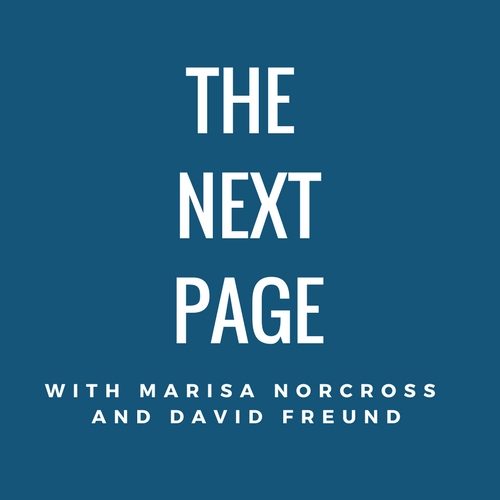 As the title reads, we are doing a podcast.
I'm excited to announce that Marisa and I are doing a weekly podcast titled The Next Page. So instead of addressing a leadership or growth related topic, I'm going to introduce you to the podcast which will be released by iTunes and Google Play on Thursday, June 22nd.
Many have heard me repeat a comment made by one of my mentors, "grow your wings on the way down." Well, that is just what we are doing. Starting in an empty office with our equipment set up on tables and a desk, Marisa and I have jumped and started this podcast. We know we will make mistakes, and we know that it will need improving, but we just started. In fact, after recording the first episode, we realized that the name we chose was already taken, so we needed to make some edits right from the start.
So, why a podcast? Hence the name The Next Page we wanted a vehicle to explain my weekly emails in greater depth. Three to four hundred words isn't always enough to completely address a topic. We also wanted another avenue to connect with our members. Our goal is to provide value in as little 20-30 minutes—enough to get you through your commute.
Each week Marisa will lead us through a deeper dive into the topic of my e-mail. We may discuss books we are reading; thought leaders we are listening to, or things we may have experienced related to leadership and personal growth. We also want this to be interactive, so we are inviting you to send us questions or comments that you would like us to address. We may from time to time have interviews with local thought leaders as well.
Keep an eye out for an e-mail from us tomorrow with a link to our first episode. We hope you'll subscribe and listen along each week.
We are very excited and have taken the plunge. Please let us know what you think. As always, you can me directly at [email protected] and Marisa can be reached at [email protected]