Are You Addressing the Creativity Challenge?
By: Randy Wolken, President & CEO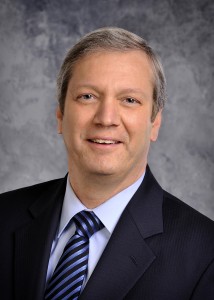 In a fast-changing economy, creating and re-creating products and services is at the heart of a thriving business and organization. This requires fostering a culture of entrepreneurship and creativity.  It is important for all leaders to ask themselves about the creative culture of their organization.
There is a lot of discussion about remarkable new technologies available today.  It is impacting every industry sector.  It's also increasing available in every corner of the globe.  What, then, will be the competitive advantage of organizations?  An organization's people are the only sustainable advantage!  Our talent shortages that I hear about almost every day from nearly every company becomes what will hold us back.  Get – and keep – the best and most creative talent and you will be able to sustain a competitive advantage.
Creativity starts with the people in the organization. If you want a growth company, you need people who are growing.  Sure, leveraging new technology is important. You see this everywhere in thriving organizations.  But, it is the people who are using it that define how far and how fast a company will create its future.  What I have seen is that creative people are the key to a growth company or organization.
How do we foster a creative culture? And what does it look like? I have had the opportunity to see hundreds of businesses over the sixteen years I have been President & CEO of MACNY.  Thriving businesses are almost always creative entrepreneurial businesses.  They never seem to stop re-creating their business or creating new products and services within their businesses.  Growth is the goal.  Creativity is the engine that delivers these results.
So, the best questions to ask ourselves as leaders really revolve around our talented teams and growth.  Are individuals in our company growing?  Do we encourage it?  Do we measure it?  Do we have teams working on creating our future?  Do we generate revenue from new products or services?  These are important questions for sustainable growth in our businesses and organizations.