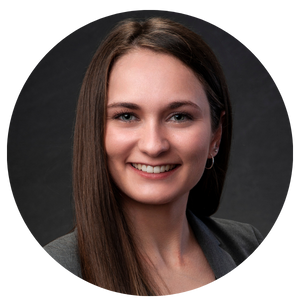 Please join us in welcoming Amanda Rice, MPA to MACNY's team as the Finance & Contract Administration Specialist. In this role, Amanda will oversee, coordinate, and manage MACNY's state and federal grants. Additionally, she will source and administer various funding opportunities that align with MACNY's mission.
Previously, Amanda was the Economic Development Specialist at the Fulton Community Development Agency (FCDA). Prior to that, Amanda interned with the New York State Energy Research and Development Authority's (NYSERDA) Market Characterization & Evaluation Team.
Amanda is a recent graduate of the Rockefeller College of Public Affairs & Policy at State University of New York (SUNY) at Albany with a Master of Public Administration and a dual concentration in Public Economics & Finance and Environmental Politics & Policy. She also holds a Bachelor's degree in Economics and Political Science from SUNY College at Geneseo.
MACNY's President & CEO Randy Wolken states, "We are so excited to welcome Amanda to MACNY. Amanda is incredibly talented and will bring a new set of skills to the team. Her role will be critical in the continued success and growth of MACNY's workforce development initiatives."
Amanda is excited to get to know MACNY's member companies. If you would like to connect with Amanda, please email her directly at [email protected].