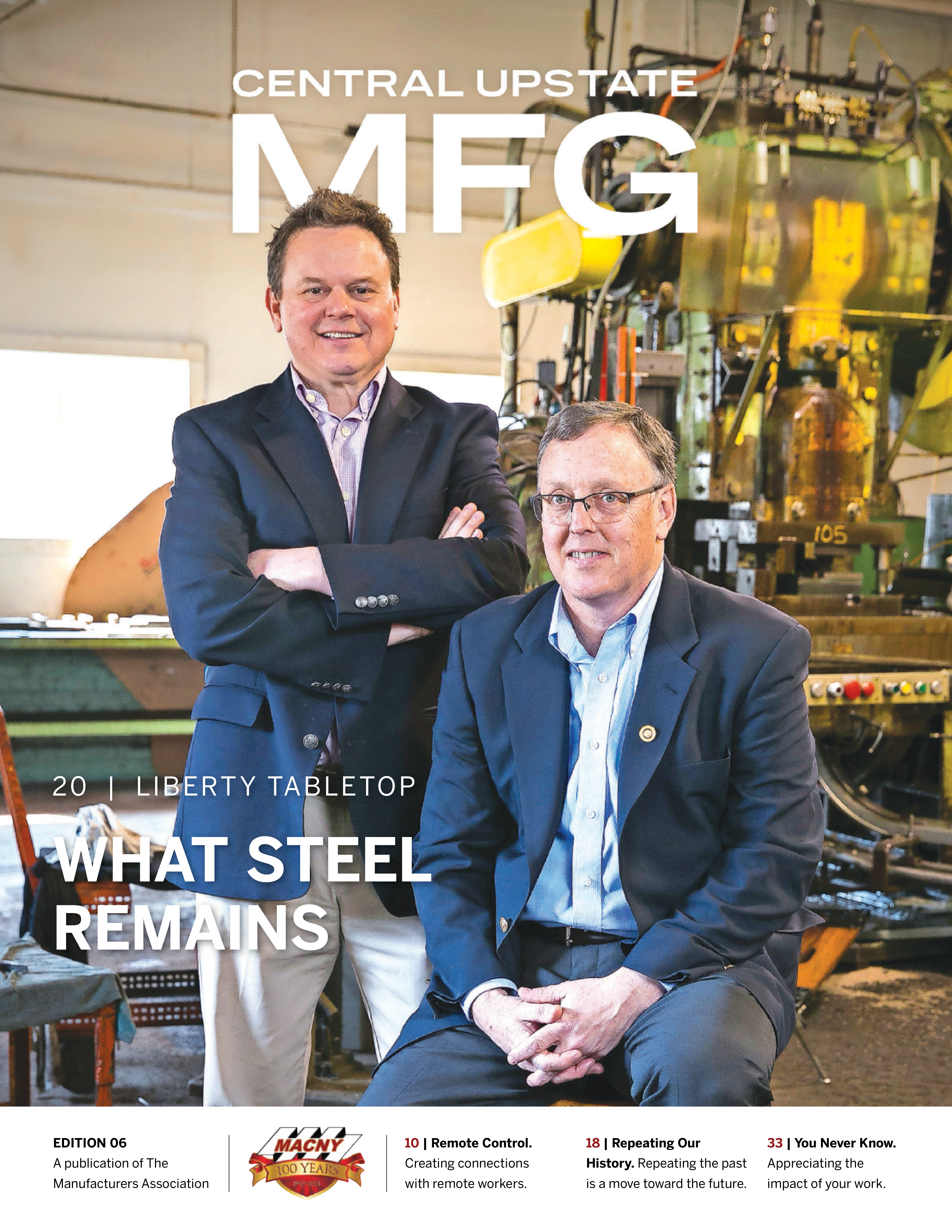 MACNY is very excited to bring you the sixth edition of Central Upstate Mfg. magazine! In this issue we explore the interesting and inspiring topic of how goods, services, and programs originating right here in New York State impact a much larger footprint both nationally and internationally.
In this issue, we spotlight a small selection of our member companies and their stories – by no means is it inclusive of all our wonderful member companies, but it will give a taste of what makes Central and Upstate New York manufacturing so special.
We have also highlighted some of MACNY's efforts that are causing a ripple effect throughout our state and nation. For instance, our Apprenticeship Program is changing the way our nation now creates a high-skilled workforce.
We hope you enjoy this issue as much as we have enjoyed producing it!
Click here to view the digital edition.
Click here to view a downloadable PDF version.
To request a physical copy, email Marisa at [email protected].