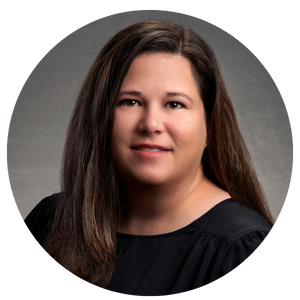 We are so excited to welcome Colleen Blagg to the team as the Manager of Apprenticeship & Workforce Development. In this role, Colleen will work on an array of grants to expand Registered Apprenticeship Programs throughout New York State. She will utilize her vast knowledge and experience working with underrepresented populations, especially youth, to assist with MACNY's Youth Pre-Apprenticeship Program.
Colleen is an accomplished workforce development professional with over 12 years of experience. Prior to joining MACNY, she was the Youth Workforce Manager at CNY Works where she managed youth workforce services, instituted a work readiness curriculum, and implemented several projects in partnership with other local organizations. Earlier in her career, Colleen also worked for Patriot Enterprises/AFSC as a Career Readiness Counselor, Northwestern Workforce Development Board as a Youth Training & Employment Specialist, and Workforce Alliance as a Career Consultant. Colleen holds a Bachelor of Arts Degree in International Affairs from the Florida State University.
MACNY's President & CEO Randy Wolken states, "We are thrilled to welcome Colleen to MACNY's growing team. Colleen's extensive experience in workforce development and youth programming make her a wonderful addition to our organization. Her role will add so much value to MACNY's members, the manufacturing community, and all of MACNY's workforce development initiatives."
Colleen Blagg is excited to get to know MACNY's member companies. If you would like to connect with Colleen, please email her directly at [email protected].