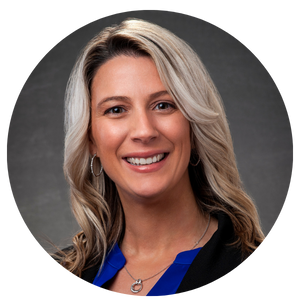 We are proud to announce that Deb Tilton has joined our team as Marketing & Communications Manager. In this role, she will support strategic marketing and communications initiatives for both MACNY and Partners for Education & Business, Inc. (PEB). She will also work closely with MACNY's workforce development team on their growing suite of offerings.
Deb is an accomplished marketing professional with over 15 years of experience in graphic design, marketing management, and brand strategy. Prior to joining MACNY, she was the Lead Brand Strategist at LAUNCH where she focused on brand strategy, project management, client relations, creative writing, and art direction. Deb also spent 10 years at CGS, Inc. supplying design input during all stages of the development process for enriched media and electronic learning solutions. Earlier in her career, Deb worked as Marketing Manager for Morrisville Auxiliary Corp at Morrisville State College of New York, and as Manager of Creative Services for WYNIT Distribution, Inc.
MACNY's President & CEO Randy Wolken states, "We are thrilled to welcome Deb to MACNY's growing team. Deb's extensive experience in marketing management and design makes her a great addition to our organization. Her role will add notable value to MACNY's growing portfolio of offerings and initiatives."
Deb received her Bachelor of Fine Arts degree in Graphic Design from The State University of New York at Oswego. She is an active member of the community as a volunteer with the Women's Fund of Central New York and the American Heart Association's Go Red For Women event and Women of Impact initiative.
Deb is excited to get to know MACNY's member companies. If you would like to connect with Deb, please email her directly at [email protected].